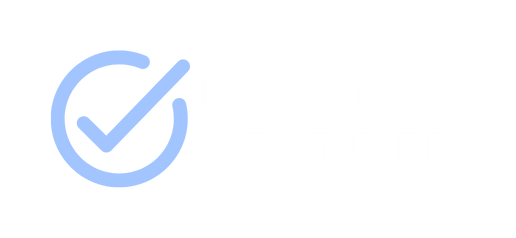 average price for an energy label
Why apply for energy label?
An energy label for your home is mandatory the moment you want to sell or rent it out. By the time the property goes up for sale, the final energy label must already be included in the advertisement. Since January 1, 2021, an energy label is mandatory when renting out or selling. Don't have a final energy label? Then you risk a fine.
An energy label is also useful for the potential buyer and can be advantageous. Buyers nowadays look closely at what kind of energy label a house has. Energy labels run from energy label G, very inefficient, to label A+++. This is the most economical energy label currently available. A buyer naturally wants the highest possible energy label since he will then have a lower energy bill.
In addition, it is good for the buyer to have a well-insulated house and it is good for the environment to have a good energy label. This is because it means you emit less CO2, which has a positive effect compared to a low energy label. In general, a house with a high energy label sells faster than a house with a low energy label.
Since January 2021, it is mandatory to have a valid energy label when selling, renting or handing over a property. At the key exchange, the Pdf file containing the energy label must be handed over, otherwise the seller risks a fine. The amount of the fine varies depending on whether it is a private or business sale, with a maximum fine of €435 for individuals and €870 for companies. Therefore, be sure the property has a valid energy label when selling or renting.
What energy label does my house have?
It is important to know what energy label your home has. If you don't know what label your house has or you want to check if your house has one, go to (energielabel.nl) to find out. Here, it is easy to enter your address to find out when your home has received a valid energy label. An energy label is currently valid for 10 years.
Before 2021, the energy label was calculated based on an automatic calculation model. This way you could easily and cheaply apply for an energy label. However, this was based on a calculation model and not the exact value. Nowadays an inspector comes to inspect your house. If you have done a lot to make your home more sustainable, chances are you will have a better energy label than your current one. Therefore, it pays to apply for a new energy label so that you can realize a higher sales price for your home.
Provisional and final energy label
The difference between a provisional and a final energy label is based on what data the energy label is determined. With a provisional energy label, a number of general house characteristics are passed on from which an energy label is derived.
The final energy label
A final energy label is determined by some more specific data about the energy efficiency of that particular home. Since this involves more work, time and money, a final energy label is valid for 10 years from the moment you receive it (PDF). Do you want to sell, rent out or deliver a house? Then a final energy label is mandatory. This gives you an extensive overview of why the house is in a certain energy class.
Use of provisional energy label
Do you want to know which energy label your house has? Then a provisional energy label is sufficient.
The cost of receiving an energy label varies between different parties. Nevertheless, to give you a good idea of the costs of a new energy label, we have made an overview with the average costs per object.
| Object | Minimal cost of energy label |
| --- | --- |
| Apartment | € 195 |
| Single-family house | € 220 |
| Detached house | € 250 |
| Villa (from +- 250 m2) | € 300 |
You can apply for an energy label from many types of parties. There are many available parties so it is wise to compare the different inspectors. This way you will save a lot of money on applying for an energy label.
How to compare energy labels
Compare the parties that provide energy labels
The expert comes by to inspect the house within 1 to 2 hours
The chosen party determines your energy label and this becomes available in the EP-online database
You receive your energy label in the form of a PDF in your mailbox
Improve your energy label
Do you have a low energy label and want a better energy label? You can! Nowadays, there are many different ways for each type of home to be made more energy efficient. Preserving your home can be done by using different options such as:
More efficient boiler
Roof, cavity wall, wall and floor insulation
Triple glazing
Heat pump
HuisAssist is happy to help you find an expert who can provide you with an energy label. Compare for free and without obligation and receive the best quotes today from our certified parties.
All services in one place
Assistance from A to Z
HuisAssist is there for you free of charge throughout the entire process of buying a new house. So both during the purchase and the move. We provide advice throughout the entire process and refer you to the right specialists. Whether you need a buying agent or the best deal for a handyman. In short, we can help you with everything.
Always the best deal
HuisAssist compares hundreds of specialists based on your preferences, so we have a suitable solution for everyone. We always look for the best deal for you, so you never pay too much.
Would you rather be helped with one step or service? That's no problem, we're happy to help you.
Buying a house is a stressful period for many people.
It is an intensive process with many steps. All these steps seem very overwhelming, especially when you are buying a house for the first time. Without any knowledge it is difficult to know which specialist can serve you best. For that reason, it is nice to have someone take you by the hand.
The assistant provides you with advice at every step and reminds you of important points. This ensures that you are well prepared and do not forget any important steps.
Buying a house is already expensive enough. HuisAssist is free for you. There are no hidden costs. This is because we refer to specialists from whom we receive a small fee. For each client we look for the best providers of the required service. This way we know for sure that the client will be helped well and will not incur unnecessarily high costs. In short, everyone happy!
The assistant will contact you by phone. Immediately after completing your preferences or data, you will receive a confirmation. Then the assistant will contact you by phone. After the meeting you will receive appropriate advice and we will compare suitable specialists. We will then put you in contact with the specialist of your choice.
Of course, assistance is completely optional.
Would you like to be assisted at only one step during the purchase or move? Even then we are happy to help you. In other words, we give you one-off advice and refer you to appropriate specialists free of charge.
After the request we will contact you by phone. Then we will help you once. Do you want to make another request? No problem, we are happy to help you find the best providers in the entire purchase process.
No, there are no obligations. Even if you only want to receive advice we are happy to help you. So every mail you receive is completely free and without obligation. However, you don't want to use our deals or specialists? No problem, it's up to you!