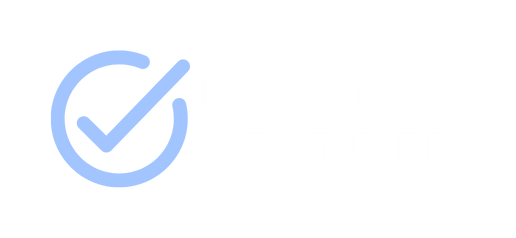 saving with a heatpump per year (energy price 2023)
new heat pumps in the past week
Installing a heat pump through HuisAssist
Installing a heat pump through HuisAssist can be a good choice if you are looking for a sustainable and efficient way to heat your home. HuisAssist offers a free comparison of different experienced installers throughout the Netherlands, with a wide choice of heat pumps and comprehensive warranty and maintenance plans. Moreover, HuisAssist only works with parties that can deliver at short notice. benefit from HuisAssist's assistance and experience, which can help in your search for a suitable heat pump.
A heat pump is a durable device that extracts heat from the environment and raises it to a higher temperature level to be used for heating or hot water. There are different types of heat pumps, such as air-water, soil-water, water-water, and water-air, which work in different ways and are suitable for different purposes. A heat pump uses renewable energy to generate heat by moving from low temperature to higher temperature.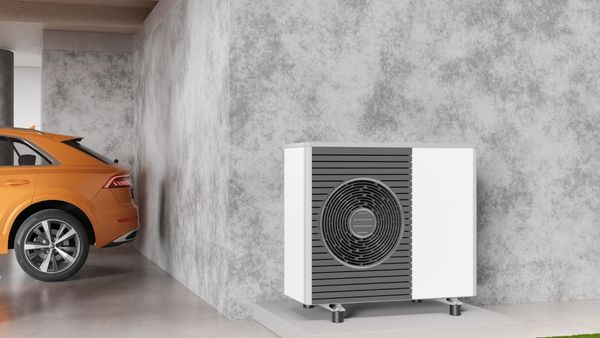 What does a heat pump cost?
The cost of a heat pump can vary depending on the type of heat pump, the size of the house, and the current heating system. An air-water heat pump is usually the cheapest option, while a ground-water heat pump is more expensive but can also be more efficient.
There are also maintenance costs associated with using a heat pump, such as changing filters and periodic maintenance of the compressor and other parts. Nevertheless, the long-term savings on energy bills can be significant. The government also offers several subsidy schemes that you may be eligible for to reduce costs.
There are several types of heat pumps that can be used to heat a home or produce hot water. The most common are air-water heat pumps, ground-water heat pumps and water-water heat pumps. Different types of heat pumps are available in the Netherlands to heat your home in a sustainable way. Each situation requires a specific type of heat pump. The most common heat pumps used in the Netherlands are:
| | |
| --- | --- |
| | |
| | |
| | Electric heat pump (all-electric) |
| | |
Populair brands
Subsidies are available for the purchase of a heat pump, this depends on the regulations of the place of residence. There are different types of heat pumps and it is important to consider which best suits the current situation. There are several organisations that provide subsidies, including the central government with the ISDE subsidy. There are eligibility conditions and sometimes there is a maximum subsidy amount. In addition, VAT refunds may be available for the purchase of a heat pump. By 2023, more than €200 million is available for heat pump subsidy and on average, one receives 30 per cent subsidy on the purchase of the heat pump. It is wise to check carefully which schemes apply to the purchase of a heat pump.
Compare heat pump suppliers
Are you looking for a heat pump and don't want them to be available for another 1, 5 years? With HuisAssist, you can compare different suppliers across the Netherlands that stock heat pumps for free and without obligation. By filling in your details, one of our assistants will contact you to further discuss your needs. This way, you get a good idea of the different heat pumps and prices available and can make the best choice for your situation.
All services in one place
Assistance from A to Z
HuisAssist is there for you free of charge throughout the entire process of buying a new house. So both during the purchase and the move. We provide advice throughout the entire process and refer you to the right specialists. Whether you need a buying agent or the best deal for a handyman. In short, we can help you with everything.
Always the best deal
HuisAssist compares hundreds of specialists based on your preferences, so we have a suitable solution for everyone. We always look for the best deal for you, so you never pay too much.
Would you rather be helped with one step or service? That's no problem, we're happy to help you.
Buying a house is a stressful period for many people.
It is an intensive process with many steps. All these steps seem very overwhelming, especially when you are buying a house for the first time. Without any knowledge it is difficult to know which specialist can serve you best. For that reason, it is nice to have someone take you by the hand.
The assistant provides you with advice at every step and reminds you of important points. This ensures that you are well prepared and do not forget any important steps.
Buying a house is already expensive enough. HuisAssist is free for you. There are no hidden costs. This is because we refer to specialists from whom we receive a small fee. For each client we look for the best providers of the required service. This way we know for sure that the client will be helped well and will not incur unnecessarily high costs. In short, everyone happy!
The assistant will contact you by phone. Immediately after completing your preferences or data, you will receive a confirmation. Then the assistant will contact you by phone. After the meeting you will receive appropriate advice and we will compare suitable specialists. We will then put you in contact with the specialist of your choice.
Of course, assistance is completely optional.
Would you like to be assisted at only one step during the purchase or move? Even then we are happy to help you. In other words, we give you one-off advice and refer you to appropriate specialists free of charge.
After the request we will contact you by phone. Then we will help you once. Do you want to make another request? No problem, we are happy to help you find the best providers in the entire purchase process.
No, there are no obligations. Even if you only want to receive advice we are happy to help you. So every mail you receive is completely free and without obligation. However, you don't want to use our deals or specialists? No problem, it's up to you!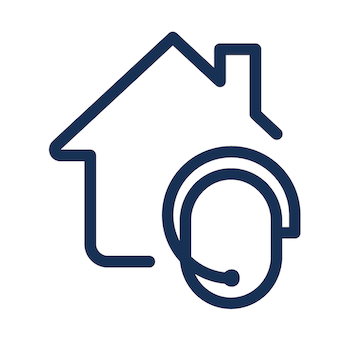 "*" geeft vereiste velden aan Make your home more sustainable Start your request and we will find the best sustainability solutions for you house.Fill in your ZIP code and housenumber…
Read more