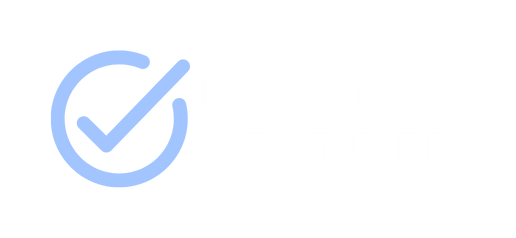 The advisory report includes solar panels, types of insulation and heat pumps.
average energy savings per year
reports prepared in the past week
Sustainable solutions for your house
Sustainability: Investing in the future
Making your home more sustainable is a good investment in the future. With sustainable solutions you save energy and thus monthly costs. In addition, the value of the house increases.
Check your energy label
Every house has an energy label that indicates the energy consumption. It also lists sustainable solutions to make the house more energy efficient.
HuisAssist helps you find the right specialists to make your new house more sustainable. Read on to learn more about the different solutions.
> Want to know more about an energy label for your house? Read more
Insulating is the first step in making your home more sustainable. Good insulation depends on the walls, floor, glass and roof. By insulating well you save a lot of energy and money.
Start with the roof
When improving insulation, it is important to start with the roof. Because warm air rises, a lot of heat is quickly lost in the roof. Therefore, when insulating, work from top to bottom.
Getting solar panels installed?
Neighborhood discount
If you have solar panels installed together with your neighbors, you will save a lot of money. This is because the installation and travel costs are a large part of the total cost of installing solar panels. By dividing these costs among your neighbors, you will save a lot of money.
Salary Settlement
By solar panels you can easily save a lot of energy. The energy you generate is deducted from the energy you consume. This is called balancing. If you generate more energy than you use, this energy goes into the energy network. You receive a compensation for this per kWh.
The current compensation per kWh will probably be a little lower in 2023. So don't wait any longer if you still want to gain maximum benefit.
Most energy suppliers lower the monthly costs if you install solar panels. If you generate more energy than you use, you can even earn money from your solar panels.
Solar panels pay for themselves
For 10 solar panels you pay about 4500 euro. You will earn this amount back in about 6 years. Installing less than 6 solar panels is relatively expensive, because the installation costs are very high.
Subsidy
There is no national subsidy in the Netherlands. However, there are municipalities that pay subsidies for solar panels. In addition, you may claim back 21% VAT on the purchase.
Is my roof suitable?
The angle of the roof is important for the energy yield. A roof with a 35-degree angle provides the highest yield. However, it is not so bad how much the yield decreases at a different angle. A flat roof of 20 degrees is still suitable for solar panels.
Solar panels facing south provide the highest yield. East and west is also profitable but north is often not recommended.
Heat pump for using less gas
A heat pump heats your home in an environmentally friendly way for most of the year. Only when it is around zero degrees outside does the central heating boiler lend a hand. With the water pump, you use 50% less gas.
Costs and benefits of a heat pump
An air source heat pump gets its heat from the outside air. The cheapest pumps cost around 3500 euros. As with solar panels, it is possible to get a subsidy in certain municipalities. In addition, you will save about 250 euros annually on your energy bill.
Good insulation is important
A water pump only works in a well insulated house. Houses built after 1995 generally meet this requirement.
Electric charging station
If you have an electric car it is nice to be able to charge it close to home. You can only have a charging station installed on your own property.
All services in one place
Assistance from A to Z
HuisAssist is there for you free of charge throughout the entire process of buying a new house. So both during the purchase and the move. We provide advice throughout the entire process and refer you to the right specialists. Whether you need a buying agent or the best deal for a handyman. In short, we can help you with everything.
Always the best deal
HuisAssist compares hundreds of specialists based on your preferences, so we have a suitable solution for everyone. We always look for the best deal for you, so you never pay too much.
Would you rather be helped with one step or service? That's no problem, we're happy to help you.
Buying a house is a stressful period for many people.
It is an intensive process with many steps. All these steps seem very overwhelming, especially when you are buying a house for the first time. Without any knowledge it is difficult to know which specialist can serve you best. For that reason, it is nice to have someone take you by the hand.
The assistant provides you with advice at every step and reminds you of important points. This ensures that you are well prepared and do not forget any important steps.
Buying a house is already expensive enough. HuisAssist is free for you. There are no hidden costs. This is because we refer to specialists from whom we receive a small fee. For each client we look for the best providers of the required service. This way we know for sure that the client will be helped well and will not incur unnecessarily high costs. In short, everyone happy!
The assistant will contact you by phone. Immediately after completing your preferences or data, you will receive a confirmation. Then the assistant will contact you by phone. After the meeting you will receive appropriate advice and we will compare suitable specialists. We will then put you in contact with the specialist of your choice.
Of course, assistance is completely optional.
Would you like to be assisted at only one step during the purchase or move? Even then we are happy to help you. In other words, we give you one-off advice and refer you to appropriate specialists free of charge.
After the request we will contact you by phone. Then we will help you once. Do you want to make another request? No problem, we are happy to help you find the best providers in the entire purchase process.
No, there are no obligations. Even if you only want to receive advice we are happy to help you. So every mail you receive is completely free and without obligation. However, you don't want to use our deals or specialists? No problem, it's up to you!