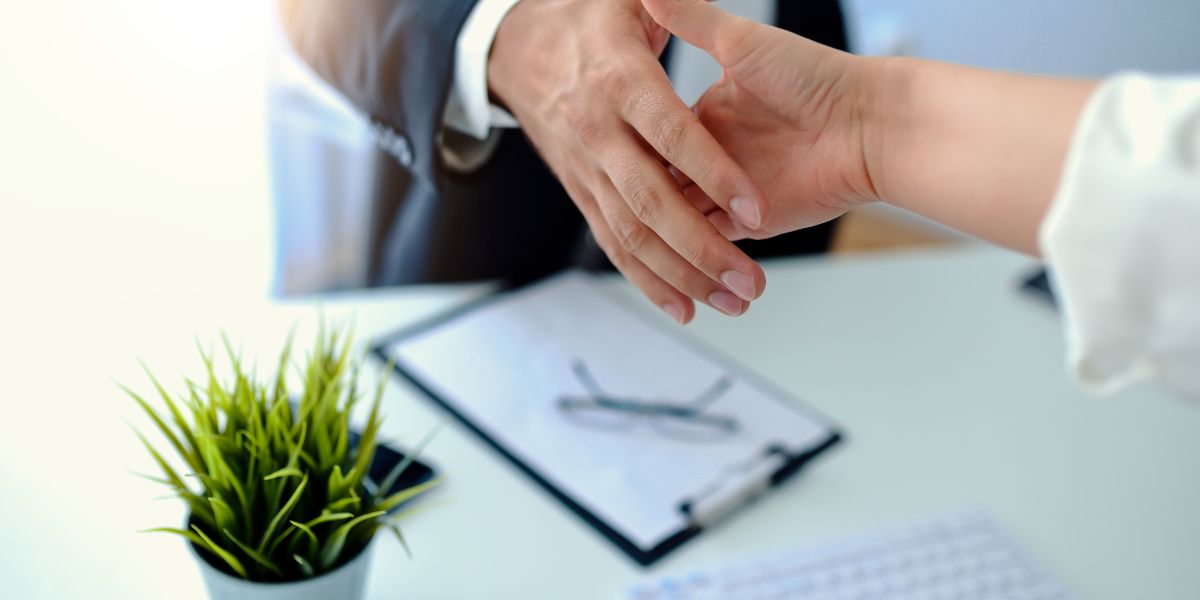 A 'No cure, no pay' buying agent is an innovative approach within the real estate industry to provide homebuyers with extra trust and financial protection. This service is designed to reassure clients and assure them that they will only pay for the buying agent if a successful property transaction takes place. This model combines the expertise of a professional purchase broker with a performance-based payment structure, aligning both the client and the broker with the same goal: finding the perfect home.
Buying agent
In the traditional real estate market, clients can sometimes worry about the cost of using a buying agent, especially if the process takes longer than expected or a suitable property is not found. A 'No cure, no pay' buying agent offers a solution. Customers can experience the benefits of professional guidance and expertise without the risk of unforeseen costs.
How does a 'No cure, no pay' buying agent work?
The process starts with a thorough introductory meeting between the buying agent and the client. During this, the client's wishes, needs and budgetary considerations are accurately identified. The buying agent then works, looking for homes that meet these criteria. This active search includes sifting through property listings, visiting potential houses and negotiating terms.
One of the advantages of this agreement with the real estate agent is that the agent is extra motivated to get results. The real estate agent its success is directly linked to finding and purchasing a property for the client. This means that the buying agent will do everything possible to find the best options and negotiate the most favourable terms. The end goal is to satisfy the client by helping them acquire a property that meets all their expectations.
Financial benefits of  'No cure, no pay
Clients who choose a 'No cure, no pay' real estate agent can enjoy an increased sense of financial peace of mind. If the process takes longer than planned or a suitable property is not found, they do not bear any additional financial burden. This makes the model particularly attractive to people who are looking for a property, but are also conscious of their budget and financial options.
Choosing a 'No cure, no pay' buying agent
When looking for a buying agent, it is good to know what you are looking for in and expect from a buying agent. Listed below are some important characteristics of a 'No cure, no pay' buying agent that can help in choosing a buying agent.
Result-oriented: The buying agent focuses entirely on achieving a successful transaction. This encourages them to actively search for suitable properties and to put maximum effort into getting the best deal for the client.
Transparency and Trust: The model promotes transparency and trust between the client and the purchase broker, as the client only pays when a purchase takes place.
Better Matchmaking: Purchase brokers thoroughly research the client's needs, preferences and budgets to ensure that they present only properties that they think have a good chance of being bought.
Motivation for the Broker: The 'No cure, no pay' model motivates the purchasing broker to be proactive and dedicated in searching for homes and in guiding the client through the purchase process
> Read more about finding a buying agent
In short, a 'No cure, no pay' is a modern approach to purchasing counselling that offers clients the benefits of professional property expertise, while protecting them from unnecessary costs. It creates a win-win situation where both the client and the buying agent work together to achieve a successful property transaction.
If you are looking for a new home and want to experience peace of mind during this process, a 'No Cure, No Pay' buying agent could be the right choice for you. It is important to note that the specific terms and conditions of 'No Cure, No Pay' may vary depending on the estate agency and local market conditions. Clients should always carefully research the purchase agent's terms and service offerings before agreeing.
Looking for a house without a buying agent, but so far without success? Wondering if hiring a buying agent is…
Read more
💡 Need help with finding a suitable buying agent?
We provide you with free help and advice for finding the best performing buying agents.