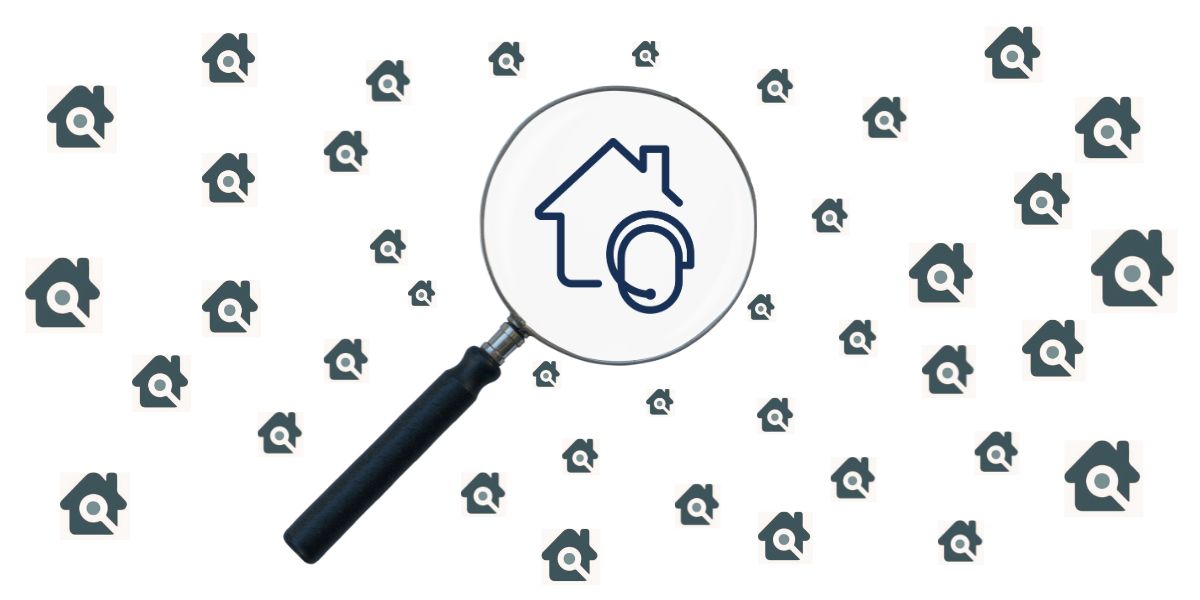 Finding a suitable buying agent is crucial when you are looking for a house to buy in the Netherlands. A good estate agent can guide you through the entire buying process and help you find your dream home. But how do you find the best estate agent that perfectly suits your needs and wishes? Here are some pieces of advice to help you find the ideal estate agent for your situation.
> Read more about buying a house in The Netherlands
Preparations for finding a buying agent
Do research: Start your search by doing research online. Search for estate agents in the area where you are interested in buying a house. Check out their websites, read reviews and see if they specialise in the type of property you are looking for (e.g. flats, single-family houses, new builds, etc.).
Ask for recommendations: Ask friends, relatives, colleagues or neighbours if they have had positive experiences with an estate agent. Personal recommendations can be valuable and help you find reliable estate agents.
Choose a local estate agent: It is often wise to choose an estate agent who is well-known in the area where you want to buy a house. A local estate agent is more knowledgeable about the neighbourhood, market prices and local amenities.
Check licences and certifications: Check if the estate agent has the right licences and certifications to work as an estate agent. In the Netherlands, an estate agent must be registered with a trade association, such as the NVM, VBO or VastgoedPRO.
Interview several estate agents: Make arrangements for an introductory interview with several estate agents. During the meeting, you can ask questions about their experience, working methods, rates and how they can help you find a suitable house.
Transparency about costs: Ask for clarity on the rates and fees charged by the estate agent. Compare the rates of different estate agents and note any additional charges.
Pay attention to communication: A good estate agent communicates clearly and is easily accessible. During the interview, pay attention to how the estate agent communicates and whether he/she is open to your questions and wishes.
Ask for references: Don't hesitate to ask for references from previous clients of the estate agent. This will give you an idea of other buyers' satisfaction with the estate agent's services.
Experience in buying guidance: Check whether the estate agent has experience in buying guidance. An estate agent with experience in guiding buyers can help you make informed decisions and protect you from potential pitfalls.
Finding a suitable buying agent
Finding the best estate agent is an important step in the buying process of your home. Take the time to find a suitable estate agent who will put your interests first and help you realise your dream home. By doing careful research, checking references and paying attention to transparency and communication, you increase the chances of a successful and pleasant collaboration with a reliable estate agent.
Comparing buying agents
HuisAssist can help you with finding a buying agent, this starts with comparing a couple of suitable agents. Comparing estate agents has several advantages that can help you find the best estate agent to suit your needs and requirements. Here are some benefits of comparing estate agents:
Quality and service: By comparing different estate agents, you can get an insight into the quality of their services. You can read reviews from previous customers and ask for references to see how satisfied they were with the estate agent's service.
Price differences: Estate agents charge different rates and fee structures. By comparing, you can understand the price differences between estate agents and the fees they charge for their services. This will help you find an estate agent who offers quality at a rate that fits within your budget.
Specialisation and expertise: Not every estate agent specialises in the same type of property or has the same expertise. By comparing, you can see which estate agents have experience in the type of property or location you are interested in. A real estate agent with specific expertise can better guide you in finding your ideal home.
Personal click: It is important to have a good click with your estate agent because you will be working together intensively during the home buying or selling process. By interviewing several estate agents, you can determine with which one you have a good personal click and who best suits your communication style and needs.
Transparency: Comparing estate agents allows you to ask about the rates, fees and conditions they charge. This gives you a better idea of the transparency and professionalism of the estate agents you are considering.
All in all, comparing estate agents through HuisAssist allows you to make an informed decision when choosing an estate agent. By finding the right estate agent, you increase your chances of a successful and enjoyable real estate transaction, whether buying or selling a property.
> Read more about the advantages of hiring a buying agent
| Advantages of a buying agent | Disadvantages of a buying agent |
| --- | --- |
| Early access to housing listings | Costs |
| Experience of the buying agent, daily practice | No direct contact with the selling party |
| Determining a good offer and negotiation | |
| Relief from administrative work | |
| Objective advice after property viewings | |
| Contacts and network | |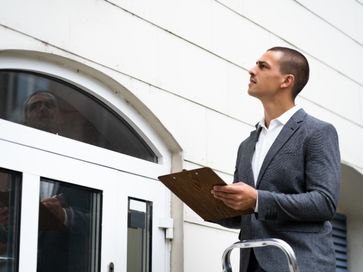 A valuation is required when buying a house in the Netherlands. As a buyer, it gives you a good indication…
Read more
💡 Need help with finding a suitable buying agent?
We provide you with free help and advice for finding the best performing buying agents.