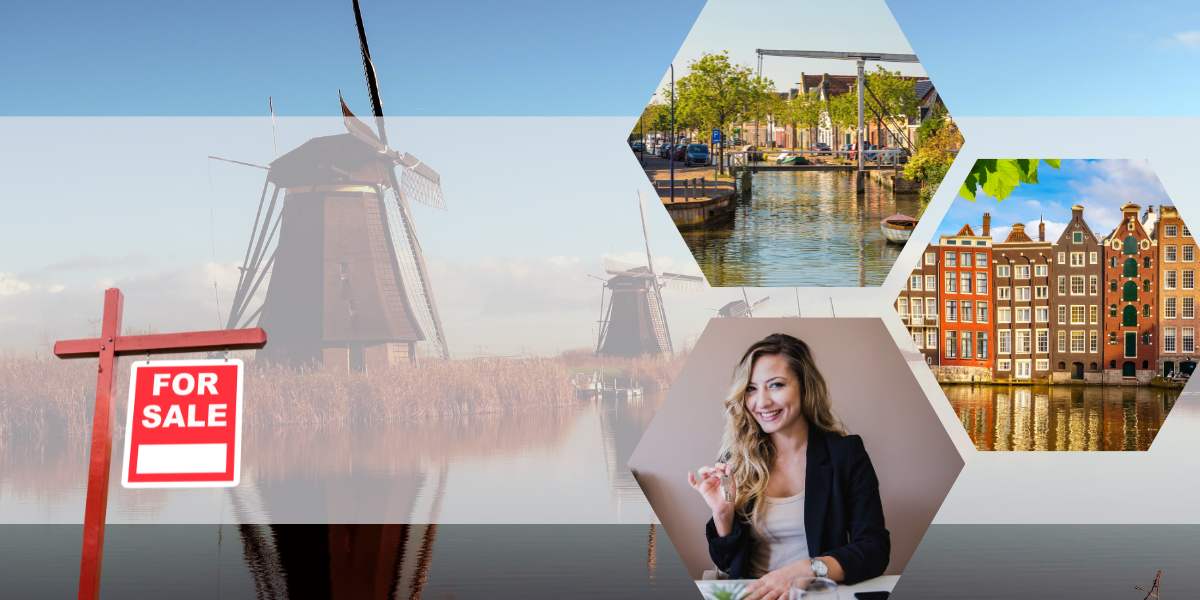 Overview topic
Click on one of the topics to go directly to it.
If you're considering buying a house in the Netherlands, you're about to embark on an exciting but potentially challenging adventure. However, you don't have to go through it alone. Working with a reputable real estate agent can make the process much simpler. They can handle the administrative work, help you find homes that meet your specific requirements, and offer professional advice during viewings and valuations.
Moreover, they can guide you through the legal and administrative procedures involved in buying property, making the experience stress-free and seamless. With their expertise, you can confidently navigate the Dutch housing market, find your dream home, negotiate a fair price, and make informed decisions.
buying a house is a significant milestone that can be both exhilarating and nerve-wracking. If you've recently relocated to the Netherlands and are unfamiliar with the local jargon and quirks, it can be even more intimidating. But don't worry, we're here to help demystify the process and walk you through every step of the way, from finding the perfect home to signing the legal documents.
As an expat, buying a Dutch property may seem daunting, but it doesn't have to be. This can be a complex and stressful process, especially if it differs from what you're used to backing home. In this article, we'll take you through the ten critical stages of buying a house in the Netherlands and provide clarity on the entire process. Every country has its own set of rules and procedures for buying property, and it's essential to approach this significant step with care, whether you're a first-time buyer or new to the Netherlands.
Having a knowledgeable adviser can also be very beneficial, so arm yourself with all the knowledge you need about the process by reading our step-by-step guide to buying property in the Netherlands. You'll be settling into your new home before you know it.
Step-by-Step Buying a House
Buying a house in the Netherlands can be a thrilling experience, but it's important to take it one step at a time. Here's an easy-to-understand guide to help you through the process:
Step 1. Start looking for houses
First, decide if it's the right time to buy a house in the Netherlands. Look at the housing market and your finances to see if you can afford a home.
Step 2. Sell other house?
If you already own a house, decide if you want to sell it or rent it out.
Step 3. Mortgage advice
Talk to someone who knows about mortgages, like a mortgage advisor. They'll help you figure out how much money you can spend on a new home.
Step 4. Start searching
Look at different neighbourhoods in the Netherlands and pick one you like. Think about things like how far you'll have to travel to work or school, and what shops and services are nearby.
Step 5. Find buying agent
Work with a buying agent who can help you find a home you like. The agent can help you with the entire process of buying a house and the entire administration which comes up with the buying process.
Step 6. Find your dream house
Look at homes that match your needs and budget with your buying agent. Have a look at multiple houses, so that you know what is within your range and your preferences.
Step 7. Make an offer
When you find a house you like, make an offer to the seller. Your buying agent will help you negotiate the price.
Step 8. Seller accepts offer
Once your offer is accepted, you'll need to get a technical inspection, an appraiser, and a notary. These things will help you close the sale.
Step 9. Mortgage acceptance
Get a mortgage before you move into your new house. Talk to your mortgage advisor about how to do this.
Step 10. Agreement of the purchase
Sign the purchase agreement, which is a contract that says you'll buy the house. It includes important details like the date you'll take ownership of the house.
Step 11. Find insurances
Get home insurance before you move into your new home. This will help protect you in case something goes wrong.
Step 12. Gas, water & electricity
Arrange for gas, water, and electricity before you move in. You'll also need to set up the internet and TV.
Step 13. Transportation
Plan your move carefully and hire a moving company to help you transport your belongings to your new home.
Step 14. Enjoy!
On the day you get the keys to your new home, go to the notary to sign the paperwork. Then, move in and enjoy your new house!
Total costs of buying a house
When purchasing a home, the costs of a buyer's agent are not the only expenses to consider. The "buyer's costs" (i.e., closing costs) can add up significantly, so you'll need to have saved up enough money in addition to your mortgage costs. The table below provides an overview of the average costs of various services and taxes involved in buying a house.
| Costs of various services | Costs including VAT | Example (purchase price of €400,000) |
| --- | --- | --- |
| Transfer tax | (2% of purchase price) | € 8,000 |
| Buying agent | € 3,200 | € 3,200 |
| Notary | € 1,700 + € 225 for a translator | € 1,925 |
| Mortgage advisor | € 2,700 | € 2,700 |
| Appraiser | € 450 | € 450 |
| Technical inspection | € 375 | € 375 |
| Moving company | € 1,250 | € 1,250 |
| Total | Depends on the purchase price | € 17,150 |
Transfer tax in the Netherlands
When you buy a house, you need to consider various costs, such as mortgage advisor fees, estate agent fees, notary fees, taxes and moving costs. In the Netherlands, transfer tax must also be paid when the house is transferred from the seller to the buyer. However, there are different rates for this transfer tax.
Besides the estate agent fees, there are other costs associated with buying a house in the Netherlands. There is a transfer tax of 2% of the purchase price. However, if you are a first-time buyer under the age of 35 buying a house in the Netherlands for less than €440.000, you may qualify for a transfer tax exemption, meaning you do not have to pay the transfer tax. In contrast, if you buy a property as an investment in the Netherlands, you will pay a 10,4% transfer tax on the purchase price.
Mortgages for buying a property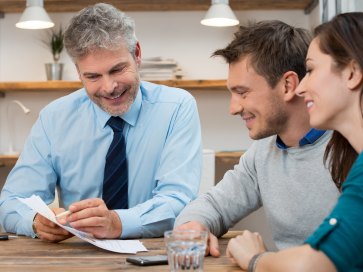 As an expat, obtaining a mortgage to buy a house in the Netherlands can be more complex than for residents. However, many lenders offer expat mortgages for those who meet their criteria. To help you understand what factors lenders consider when evaluating expat mortgage applications, we have listed some key points below:
Income and employment: Expats need to have a stable source of income to repay the mortgage. Lenders will usually ask for proof of employment, such as a contract or letter from an employer, and may request additional documents such as tax returns or pay slips.
Credit history: Lenders will evaluate the credit history of expat mortgage applicants. A good credit score shows that the applicant has a track record of making payments on time and managing credit responsibly.
Residence status: Expats must have a legal residence status in the country where they buy a house. Some lenders may require the applicant to have a certain type of residence permit or visa.
Down payment: Lenders may require a larger down payment from expats than locals. The down payment is usually a percentage of the purchase price of the house and serves as a guarantee that the borrower has invested in the property.
Currency exchange: Expats may have to exchange their home currency for the currency of the country where they are buying a house. This may incur additional costs and exchange rates, which may affect the amount available for the down payment or monthly mortgage payments.
In general, expats seeking a mortgage should expect more documentation and a stricter application process than locals. However, with careful preparation and research, it is possible to get a mortgage and buy a house as an expat.
Find and compare mortgages advisors
To ensure that, as an expat, you can obtain the right mortgage and at what terms, it is advisable to engage a mortgage advisor. At HuisAssist, we offer free and non-binding comparisons of mortgage advisors. By providing your information, you will receive three quotes from mortgage advisors that meet your requirements. Whether you are looking for a mortgage advisor who specialized in assisting expats or one who is located nearby, HuisAssist can assist you.
> Compare mortgage advisors now
Buying agents in the Netherlands
However, using a buying agent in the Netherlands can simplify the process and bring numerous benefits. Here are some reasons why you should consider hiring a buying agent in the Netherlands:
Establishing a search profile: A buying agent sets up a search profile based on your preferences and needs, making it easier to find suitable properties that meet your criteria. They also have access to new properties before they are publicly advertised, increasing your chances of finding your dream home.
Professional guidance: A buying agent accompanies you to viewings and offers professional guidance so that you make an informed decision about the property. They ask essential questions of the seller's estate agent and help you avoid pitfalls that may arise during the buying process.
Realistic valuation: A buying agent will help you get a realistic valuation of the property so that you don't overpay. They have the expertise to determine the real value of the property and provide advice on the negotiation process. If you decide to offer more than the valuation, the broker will make sure it is still financially viable.
Thorough research: A buying agent will thoroughly research the property, including the neighbourhood, location, and other important information. This helps you avoid unpleasant surprises after the purchase.
Time- and money-saving: Hiring a buying agent can save you time and money by efficiently navigating the buying process. They ensure that you make informed decisions and avoid costly mistakes.
Find and compare buying agents
With the current difficult housing market in the Netherlands, many people hire purchase brokers to help them through the buying process. HuisAssist compares and recommends estate agents based on buyer preferences, such as location and budget, and provides information on the agents' fees and services. When comparing buying agents, it is important to consider their range of tasks, costs, possible extra charges, and overall feeling of trust in the agent. HuisAssist helps buyers find buying agents with experience in the area where they want to buy a house and helps them make an informed decision.
> Compare buying agents now
Difference between locals and expats
When it comes to the housing market in the Netherlands, there are differences between locals and expats. Ultimately, some of these also make sense, such as someone who has been living in the Netherlands for years often knows exactly how it works with insurance, while someone who has recently moved to the Netherlands and is keen to buy a house has no idea yet. Below are some examples with advantages and disadvantages:
Benefits Locals
Already knows somewhat of the Dutch housing market and has often heard several stories from family and friends.
Often already knows several neighbourhoods and districts in certain places.
May already have built up a network of contacts.
Be able to take advantage of various government schemes to make buying a home in the Netherlands more accessible.
Disadvantages locals
Possibly less access to higher incomes, which may make buying a more expensive house more difficult.
Benefits Expats
Sometimes expats have a higher income than locals, which allows them to afford more expensive houses.
In many cases, employers offer help to arrange to the house for expats or are in contact with companies, which can help with this. (Such as HuisAssist)
Disadvantages Expats
Often lasting to find housing in a new country such as the Netherlands where many people with a "ggg" in their voice so ultimately it is a foreign language and culture.
Possibly no network of contacts or knowledge of different neighbourhoods and districts
Language and cultural barriers may make it more difficult to understand the Dutch housing market.
Less access to certain financing options such as mortgages and loans.
Useful websites to find a property
In the Netherlands, there are various places where you can find houses for sale, both online and in physical locations. Of course, you can see "for sale" signs on the streets and in the windows of real estate agencies advertising houses that are available. However, in the Netherlands, the best way to find a house is by searching online. There are multiple websites where you can find houses for sale. Funda is the largest website in the Netherlands with houses for sale, but the disadvantage is that only real estate agents are allowed to sell houses on the platform. However, many private individuals also want to sell their homes, and Huispedia is a website where private individuals and real estate agents can sell homes.
Top 10 house websites in the Netherlands
Funda
Huispedia
JAAP
Pararius
Huislijn
HuizenZoeker
Promodomo
JUMBA
Buitenstate
Marktplaats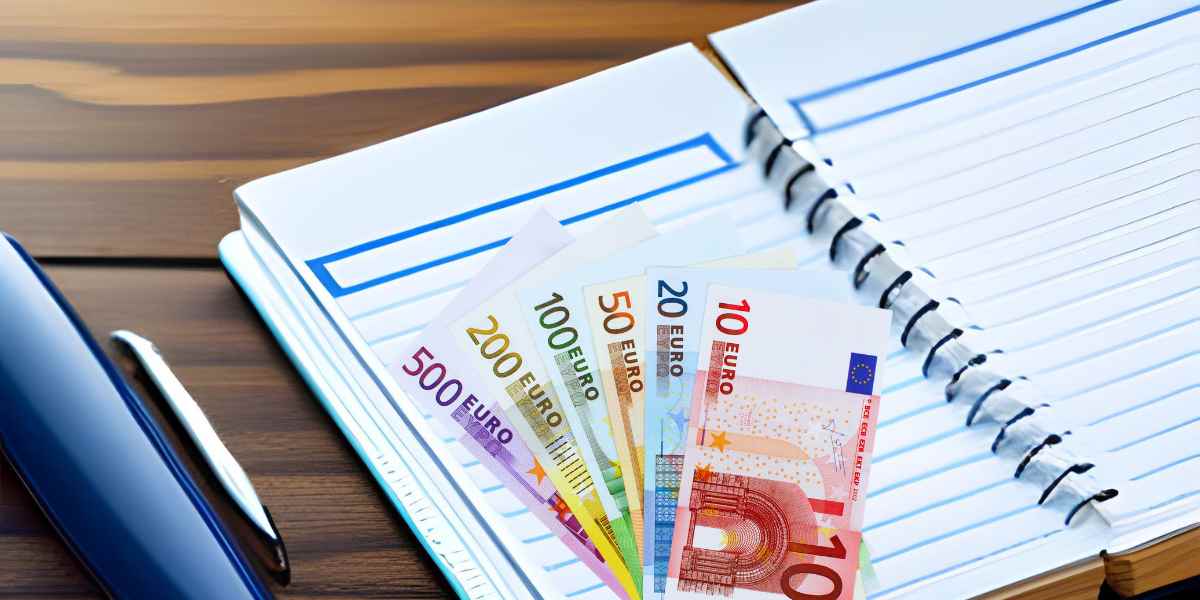 Looking to purchase a new home? Hiring a buying agent can provide invaluable assistance throughout the process. However, it's essential…
Read more
💡 Need help with finding a suitable buying agent?
We provide you with free help and advice for finding the best performing buying agents.