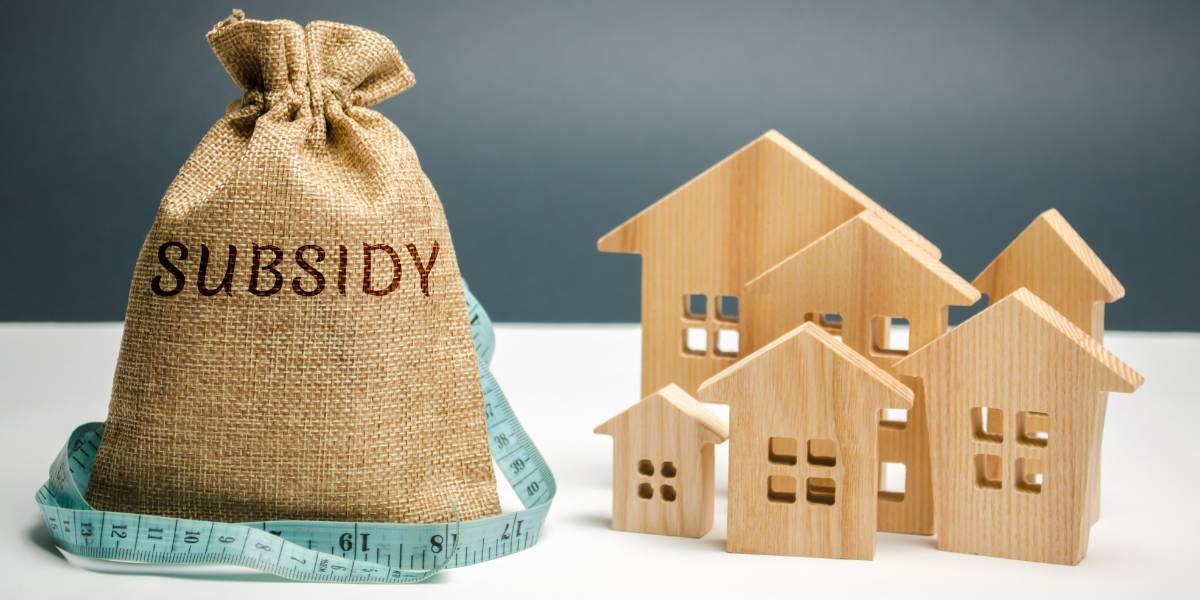 Are you about to take out a mortgage? Or do you want to invest in better insulation, a heat pump or solar panels? There are various subsidies and grants for a mortgage to make these investments or buy a house more accessible. On this page, we list the possible subsidies and grants for a mortgage. They include the SEEH, Starter Loan, Koopgarant arrangement and Koopstart.
> The different types of mortgages
Home Energy Saving Subsidy (SEEH)
One of the grants and subsidies for an available mortgage applies if you are considering taking energy-saving measures in your home, it is important to look at the subsidy available from the central government for making homes more sustainable. It is important to know that this subsidy can only be applied retrospectively and that a requirement is that a minimum of two energy-saving measures are taken. Also, each home is only subsidised once. It is also possible to apply for a subsidy as an Owners' Association. This can be for measures such as insulation and HR++ glass. However, subsidies can also be applied for by the VvE for a multi-year maintenance plan. For VvEs, however, it is possible to apply for a subsidy in advance. You can use a combination of the subsidy and a mortgage loan to finance the energy-saving measures in your home.
Grants and subsidies for a mortgage with a starter loan
The starter loan is intended to bridge the gap between the purchase price and the maximum mortgage you can take out. The starter loan consists of an annuity loan and a combination loan, which accrues. This means that you take out the combination loan to pay off the first loan. You, therefore, pay no repayment amount in the first three years but the combination loan accrues instead. After the first three years, you start repaying. If you then pay full interest and/or repayment, you will gradually repay both the starter loan and the combination loan.
You are entitled to mortgage interest relief on the Starter Loan, but not on the combined loan. Moreover, you are obliged to take out Nationale Hypotheek Garantie (NHG) and must therefore meet these conditions.
'Koopgarant' and 'Koopstart'
The Koopgarant scheme allows first-time buyers on the housing market and tenants to buy a home more cheaply. The scheme is also known as 'buying with conditions'. Housing corporations and project developers offer houses with Koopgarant and receive their licenses from the OpMaat Foundation. The houses are then offered at a lower selling price and with a buy-back guarantee. The housing corporation is then obliged to buy back the house and the discount is then settled along with the decrease or increase in the residential value. Both new-build houses and existing houses can be offered with a buy-back guarantee. This makes buying a home possible for lower and middle-income earners.
Buying a home with buy start means you get a discount on the market value. This scheme is designed so that people with lower incomes can still buy a house. You get many more options with this hefty discount. Buy-start is offered by a housing association or property developer. The discount you receive when you buy must be repaid when you sell the house again. The increase or decrease in value that might have taken place in the meantime will be divided between you and the housing corporation or developer.
Grants and subsidies for a mortgage when making your home more sustainable
For making your home more sustainable, you may borrow extra money through your mortgage, for example for investments in better insulation or solar panels. Besides the increase in the value of your home, you will also pay less monthly energy costs. You do pay some more monthly costs for repaying your mortgage. When taking out your mortgage, you may borrow extra for energy-saving measures: up to 6 per cent of the value of your home, with a maximum of €9,000. For €9,000, in an average single-family house, for example, you have 10 solar panels, cavity wall insulation and floor insulation.
> Read more about a sustainable mortgage
Calculating your mortgage is important when you want to buy a house. It allows you to know exactly what you…
Read more
💡 Need help with finding a mortgage advisor?
We provide you with free help and advice for the best mortgage advisors.