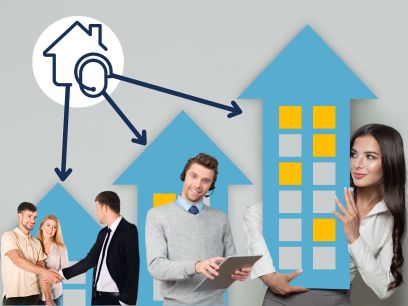 Before meeting with an adviser, it is good to know what kind of mortgage advisor it is. In fact, there are four types of advisors, each with their own way of working and pros and cons. It is helpful to understand the differences in mortgage advisors and these should be considered when choosing a mortgage advisor.
> What does a mortgage advisor do?
Different types of mortgage advisors in the Netherlands
The four different types of mortgage advisors are listed below. A mortgage adviser is employed by one provider, works with a small number of providers, works with many providers or only gives advice but does not underwrite products.
> Different types of mortgages
Mortgage advisors employed by one provider
A mortgage provider who is employed by a single provider works exclusively for that particular provider. This means that the mortgage adviser is an employee or representative of a specific bank or financial institution. Their role is to assist clients in obtaining mortgages, but they can only offer mortgage products from the provider they work for.
Being employed by one provider has certain implications. Firstly, the mortgage adviser will have an in-depth knowledge of the mortgage products offered by their employer. They will be familiar with the terms, conditions, and application processes specific to that provider's mortgages. This can make the mortgage application process smoother and more efficient.
Mortgage advisors working with a small number of providers
Working with a small number of providers allows the advisor to offer a broader range of mortgage options compared to a dependent advisor. They have access to mortgage products from a select group of lenders, which enables them to provide more choices to borrowers.
The advantage of working with a small number of providers is that the advisor can assess and compare mortgage products from different lenders within their network. This allows them to consider various interest rates, terms, conditions, and features offered by these lenders and select the most suitable options for their clients.
Mortgage advisors cooperating with many providers
A mortgage advisor cooperating with many providers, often referred to as an independent mortgage advisor, works with a wide range of mortgage providers in the market. Unlike advisors employed by one provider or working with a limited number of providers, independent advisors have the ability to access and recommend mortgage products from numerous lenders.
The key advantage of working with many providers is that independent mortgage advisors can offer borrowers a vast selection of mortgage options. They have the flexibility to compare and evaluate mortgage products from various lenders, considering factors such as interest rates, terms, conditions, and eligibility criteria. This enables them to provide tailored advice and recommend the most suitable mortgage options based on the borrower's specific needs and preferences.
Independent mortgage advisors act as intermediaries between borrowers and lenders, helping clients navigate the mortgage landscape and find the best solutions available in the market. They are not tied to any specific provider, which allows them to provide unbiased advice and prioritise the client's best interests.
Mortgage advisors only provide advice
A mortgage provider that only gives advice but does not underwrite products is typically referred to as an independent financial planner or advisor. Unlike traditional mortgage lenders or brokers who both offer advice and underwrite mortgage products, these providers focus solely on providing expert guidance and recommendations to clients without directly handling the underwriting or processing of mortgage applications.
The primary role of a mortgage provider that only gives advice is to assess the client's financial situation, goals, and preferences and provide personalised recommendations regarding mortgage options. They analyse various factors such as income, credit history, and desired loan terms to offer advice on the most suitable mortgage products available in the market.
Once they have provided the advice, the client can then approach a mortgage lender or financial institution to initiate the application and underwriting process. The independent financial planner does not have direct involvement in the underwriting process, but their recommendations help guide clients in making informed decisions.
Choosing a mortgage advisor
Before going to a mortgage adviser, read the comparison chart on the adviser's website. This will tell you what type of mortgage advisor it is and how they work. In addition, whether the advice is independent. For this, the adviser must be compared enough mortgage providers. Also on that card are the costs for advising and taking out the mortgage. And whether the financial services provider offers servicing services. Mortgage advice from a bank is often cheaper than advice from an adviser working at a chain. Bear in mind, however, that the advisory fee is less important than the mortgage rate.
Find an Independent Mortgage Advisor
Expectations of mortgage advisors
After you figured out what the mortgage advisor can do for you and when you found an advisor that suits you, you should be aware of what you can expect from a mortgage advisor. The mortgage advisor will help you with the following questions and tasks:
How much can you borrow?
When you are looking for a new home, the first question is how much you can borrow. Your adviser will calculate the maximum mortgage you can get. Even if you want to change your current mortgage, your advisor will calculate whether that is interesting for you.
What are your wishes?
If you have bought a house or want to change your mortgage, the advisory work starts. First, your mortgage advisor will ask about your wishes, your financial details and your future plans. Once the mortgage advisor has fully examined your situation, he or she will give you personal advice.
Which mortgage will you choose?
Your advisor will help you choose from the different providers, but also from the different mortgage types, interest rates and mortgage conditions. He or she puts different options side by side in a mortgage plan, so you can see the differences.
One mortgage is not the other. It's not just about the level of mortgage interest, but also about the conditions, how you can repay and any other risks' The whole picture has to be right.
Your adviser will also check whether you can get a Starter Loan or National Mortgage Guarantee (NHG). He or she will also check whether you need certain insurance or perhaps a bridging mortgage.
What will your new living costs be?
Have you and your mortgage advisor decided which mortgage best suits your situation? Then he will calculate exactly what your new living expenses will be. You will then know exactly what your new mortgage and any insurance policies will cost each month. And also what other costs you will have to pay.
Calculating Your Mortgage
Calculating your mortgage is crucial when buying a house as an expat. It allows you to determine your eligibility before entering the housing market. While online tools are available, it's recommended to schedule an appointment with a mortgage lender or advisor for accurate calculations.
They can assess your maximum mortgage and find an option that suits your preference for lower monthly payments by considering a lower loan amount. This flexibility allows you to have more funds available for other expenses.
> Calculating maximum mortgage for expats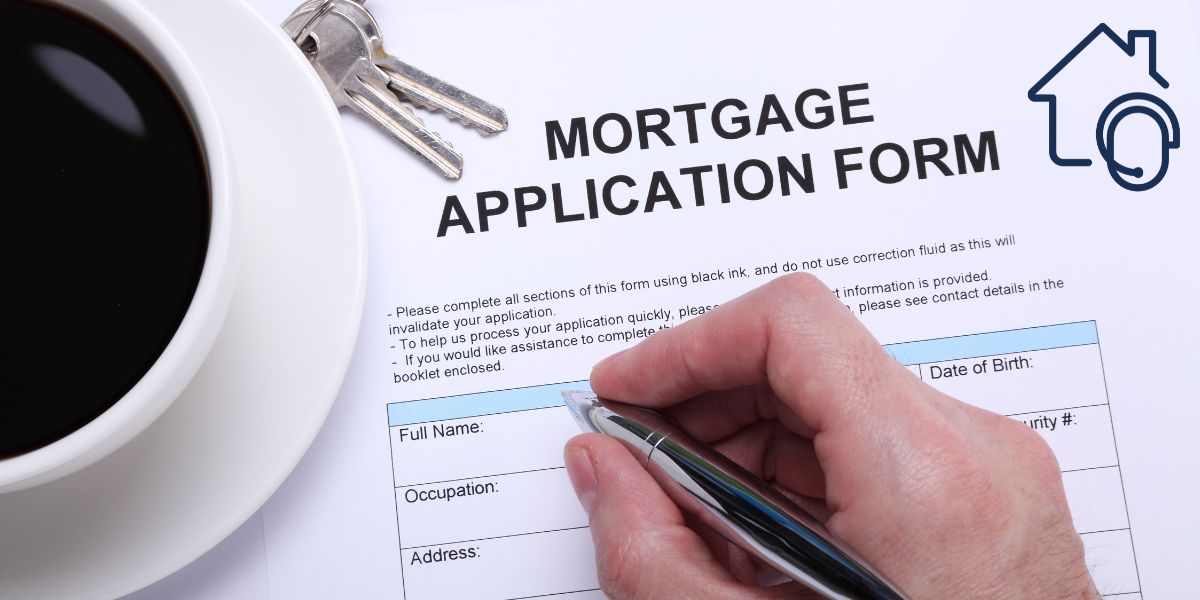 Applying for a mortgage involves a lot of steps and requires several documents. However, there may be slight differences between…
Read more
💡 Need help with finding a mortgage advisor?
We provide you with free help and advice for the best mortgage advisors.