Selling a house is not possible without a report on the condition of the house. This is called a technical inspection, but what does it involve? An objective overview is made of the visual condition of a house. Step by step, all points of the house are gone through, which is incorporated in a structural report.
Where is a technical inspector looking for when visiting?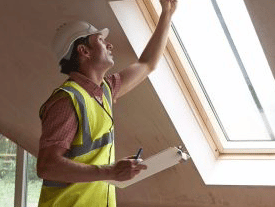 If you want to sell a house, it is a legal requirement to have a technical inspection carried out. A technical inspection gives you an overview of the condition of a house. This is incorporated into a structural inspection report and helps you determine whether it is wise to buy a property. This report gives you clarity on the following 3 topics.
The state of a property
All visual aspects of a house are gone through by the structural inspector. It is a "visual inspection" because the owner is not supposed to suffer any damage after this inspection. So what aspects are looked at?
State of the floors, walls and ceilings
Stairs and railings
Sanitary areas
Moisture control
Roofs
This is still only a fraction of the number of checkpoints but this gives an approximate picture. Even for a newly built house, a technical inspection can be useful and has multiple advantages.
> Read more about a technical inspection for a newly built house
Costs
After going through the condition of the house, it is clear what is in what condition. The report also gives you an instant cost estimate of any restoration needed.
Options to make the house more sustainable
Besides getting clarity on the current state of your potential new home, you will also get immediate advice on possible sustainability. Again, you will get a financial overview where you will get clarity on whether it is profitable to make it sustainable or not. Examples of sustainability options:
Insulate walls

Insulating floors

Insulate roof

Insulation window thickness

Solar panels

Living gas-free
Conditions of subsidy
From 1 January 2022, it will be possible to get a 30% refund of the costs you incur to make your home more sustainable through the ISDE (Investeringssubsidie Duurzame Energie) subsidy. If you want to qualify for this subsidy, you have to insulate 2 or more parts of your house, or 1 part and you also take on a heat pump, solar boiler or connection to the heat network.
If your house has become more sustainable in the meantime, you can apply for a new energy label.
Technical report
As mentioned earlier, a comprehensive report is made with the condition of all parts, any defects, whether anything really needs to be replaced and its cost.
Specialist research
From here, you can decide whether you want to have additional specialist research carried out. For example, think about possible asbestos, pests, whether the foundation is still good and so on.
Benefits of a technical inspection
Independent opinion from an expert
With an architectural report, you get an overview from the independent surveyor. Having this inspection done objectively and with expertise gives you a strong negotiating position with companies you might hire to restore something.
Conditions precedent
Another advantage to this report is that you can include it as a resolutive condition in the preliminary sales contract. This means you can go back on your purchase agreement if it turns out there is something wrong with the property after all. It does make sense to factor in signing the preliminary sales contract and the inspection in terms of timing. The safest thing is to have the inspection done before you sign anything but haven't you? Is that not a drama either. In fact, you can waive your provisional sales contract up to 3 days after signing.
Our technical inspectors
As you can read above, a building inspection has many advantages. However, it is important that you have a good inspection and that the inspection is recognised by various bodies. The building inspection through HuisAssist is reliable and qualitative. This means that the report meets the requirements set by the National Mortgage Guarantee Scheme (NHG). It is also recognised by the Home Ownership Guarantee Fund Foundation. Finally, everything is also registered with the Financial Markets Authority (AFM). Besides the quality and reliability of the service, it is also fast. After the inspection, you will get the report within your mail inbox within a maximum of 48 hours.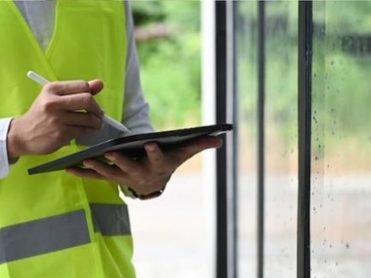 It is important to be aware of the costs that you have to pay for a technical inspection. Imagine, after…
Read more
💡 Need help with finding a suitable technical inspector?
We provide you with free help and all the advice you need to find the best inspector.