An appraiser is someone who specialises in determining the value of a property. This could, for example, be a house, land or another real estate. To do this, the appraiser uses various methods and criteria, such as the location of the property, its state of repair and any special features.
What does an appraiser do in the Netherlands?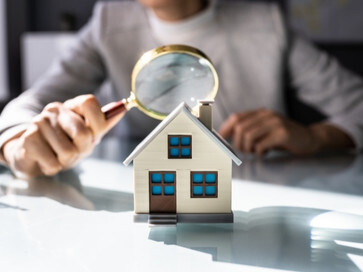 The appraiser can be used in different ways. For instance, he can be engaged by someone who wants to sell his house, to determine a realistic asking price. He can also be called in by a buyer who wants to know the value of the house before making an offer. Furthermore, an appraiser may also be called in by a bank or other financial institution seeking a mortgage, to determine whether the property is worth enough to borrow against.
In some cases, a valuation report may be required. You usually need a valuation report to show to the mortgage lender. This is a detailed document in which the appraiser states the findings of his valuation. This includes, for example, the value of the property, the criteria used for this and any comments on the state of repair or special features. A valuation report can be used, for example, when selling a property, to show its value.
What can an appraiser do?
To appraise, an appraiser must have specific knowledge and experience. For example, he must be aware of the current market value of properties in the region, and must be able to assess the state of maintenance and any
particularities of a property. In addition, it is important for an appraiser to be independent so that he can appraise objectively and not be influenced by a seller or buyer, for example. To ensure the quality ofe and appraiser, there are also a number of bodies that inspect appraisers. We explain more about these below.
Supervision appraisers
So an appraiser is someone who determines the value of a property. This can be used in various ways, for example when selling or applying for a mortgage. An appraiser must have specific knowledge and experience, and must be independent in order to make an objective valuation. When getting a loan from the bank for a home, the appraiser draws up an appraisal report that allows the mortgage lender to be sure that the home is worth a certain amount.
Some people who have an appraisal done would like the appraiser to calculate a higher appraisal value than the house is actually worth so that they can borrow more, and of course that is not the intention. Because of this, there is supervision by certain parties such as the NWWI, NRVT, Vastgoedcert and SCVM.
NRVT (Dutch Register of Real Estate Appraisers)
The NRVT (Nederlands Register Vastgoed Taxateurs) monitors the quality of appraisers. As an appraiser, you can become affiliated provided you meet the quality requirements they set. Since you can become an appraiser without training, these kinds of bodies were created. NRVT focuses on the continuing education of appraisers, disciplinary punishment of affiliated appraisers in case of missteps and the moment something suspicious is found, you are required to cooperate in an investigation.
NWWI (Nederlands Woning Waarde Instituut)
The NWWI or Nederlands Woning Waarde Instituut is actually the best-known institute for appraisers. All appraisers affiliated to the NWWI work according to a standard process. The NWWI is short on time, an appraiser has to indicate in the NWWI's digital platform which address is involved before appraising. After this, the NWWI sets everything up digitally and the valuation report can be drawn up after which it is checked for quality and reliability. Most mortgage lenders require a valuation report that complies with the NWWI's quality characteristics.
> Read more about the NWWI here
Vastgoedcert
Vastgoedcert is a foundation that appraisers can apply for if they want to stand out in the Vastgoedcert quality register. At Vastgoedcert, not only is the professional competence of the appraiser in question tested before registration, but also during registration, so that quality is guaranteed. Because Vastgoedcert insists so hard on expertise, trust and transparency, they ensure that integrity remains good.
SCVM (Foundation Certification For Estate Agents)
SCVM, also called Stichting Certificering Voor Makelaars, is a body that supervises estate agents. Often, estate agents are also appraisers, so you can also be affiliated to this as an appraiser. This must then be done on the condition that the appraiser adheres to the code of conduct adopted by SCVM. You can apply for the SCVM register if you meet the admission requirements after which you will receive an SCVM personal certificate. The admission requirements include a certificate of good conduct (VOG) and a diploma or quality mark recognised by SCVM.
Other tasks of an appraiser
Besides performing appraisals, an appraiser may also perform other tasks, depending on the specific situation and the client's needs. These may include, for example, preparing reports with the findings of the valuation, advising clients on potential purchases or sales of a property, or helping to arrange financing for a purchase.
Compare appraisers with HuisAssist
Comparing appraisers is very important if you want to make sure you don't overpay. HuisAssist compares for free & without obligation and makes sure you receive the best and cheapest appraisers. HuisAssist only cooperates with certified parties who guarantee quality, checks whether the object to be appraised falls within the permitted area and ensures that you are cheaper than if you were to go directly to the appraiser.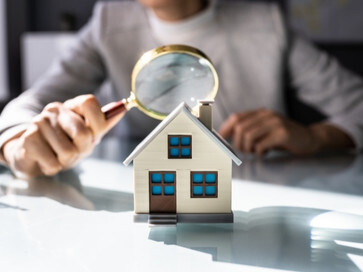 An appraiser is someone who specialises in determining the value of a property. This could, for example, be a house,…
Read more
💡 Need help with finding a suitable appraiser?
We provide you with free help and advice for finding the best and cheapest appraisers.