A notary is a registered and qualified legal professional who specialises in drafting and reviewing official documents. What does a notary do? They help to record critical legal matters such as making a will, drafting a marriage contract or settling an inheritance. Notaries are independent and serve as a neutral third parties to ensure that agreements made are legally valid and complied with.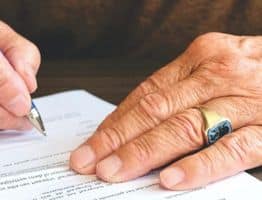 Notaries are experts in various areas of law, such as property law, family law and inheritance law. They collaborate with other professionals, such as lawyers and accountants, to ensure that their clients get the best advice and solutions for their specific situations.
Notaries are also responsible for drafting contracts and other important documents, such as a mortgage deeds or a deed of conveyance. They ensure that these documents meet all legal requirements and are legally valid. In addition, notaries can also act as mediators.
Help with buying and selling a house
In case you are going to buy a house with a mortgage then you will need the notary once or twice. He will then record agreements made in a deed. There are two deeds. The deed of delivery and the mortgage deed.
Difference between a deed of sale and purchase agreement
When you buy a property, you have to sign a purchase deed and a deed of conveyance. The deed of sale is not a notarial deed, but it is a purchase agreement between the seller and buyer. In Amsterdam, the notary usually does this, but it is possible if you want the notary to do this somewhere else.
Title deed or deed of conveyance
For the deed of delivery, you and the selling party will meet with a notary who will give advice and check the interests of both parties. This deed will record, among other things, that ownership of the land and the house will be transferred to the new owner at what purchase price. Once this is done and there is an agreement, everything can be recorded. This is then recorded in the deed of delivery, between you and the selling party. Then everything is definitively sold.

Mortgage deed
After this, the mortgage deed is drawn up. This is the deed between the party who is going to borrow and the lender. The mortgage deed says everything about the collateral, mortgage interest rate, repayment method, compulsory insurance and other conditions. In case something goes wrong during repayment, for example, it says here that the lender is entitled to the house as collateral. Once that is all in order, you, the notary and the lender sign. Once this is done, the land registry records that you have a mortgage on a property.

What else does a notary do? Further work notary
Assistance in case of death
In the event of death, the notary assists in preparing the certificate of inheritance. This is the primary task of a notary when it comes to death. It records who has died and whether a will has been drawn up. The will states how the inheritance is divided. The certificate of inheritance also states who has been appointed as executor.
An executor is a person who makes sure the inheritance is handled as well as possible. Usually, this is a family member, but you can also appoint the notary as executor. People do this in case they do not need to give this task to a close relative.
Help for entrepreneurs
A notary also helps entrepreneurs. In case you are setting up a BV or NV, the expertise of a notary is mandatory. Here, a sole proprietorship is an exception, which you can start without a notary. He will also help you in the process of choosing the right legal form and, in case you want to start a foundation, he will help you record the articles of association in the notarial deed. You may also want to change your legal form in the future. If you grow, this can be advantageous. This again requires the help of a notary.
Help with personal situations
Some families have a permanent family solicitor to help with personal situations related to personal and family law. Among other things, he helps establish a registered partnership, cohabitation contract or determine the terms of a marriage. Usually, people marry partially under the community of property only it can also be done entirely under the community of property. It is important that this is properly recorded and he helps with that.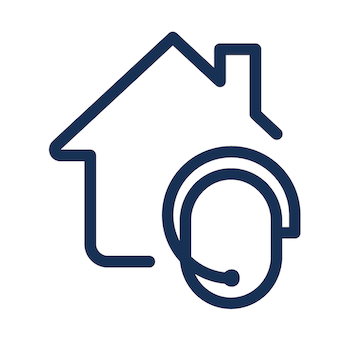 When a house is definitively sold or bought, you naturally want to know if it is truly final. Below is…
Read more
💡 Need help with finding a suitable notary?
We provide you with free help and all the advice you need to find the best notary.