Finding a notary is not necessarily difficult. If you know what you are looking for, you can often easily find a suitable notary. There are several ways to find a notary, such as by consulting online websites or asking for recommendations from friends, family, colleagues and neighbours. Despite this, it can be difficult to find the right notary for you. Therefore, we will give you some tips for finding a notary.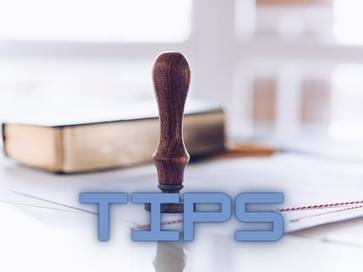 Tip 1. Look for a specialist notary
Look for notaries who specialise in the type of service you need. Notaries often have a specific area they specialise in, such as family law, business law or, as in this case, real estate. Choose a notary who is experienced in the type of service you need.
Tip 2. Compare notary fees
Ask about the notary's fees and compare them with those of other notaries to see if you are getting a good price. Notaries are required to publish their fees on their website or request them from their office. Compare the rates and ask about any additional costs, such as court fees, VAT and whether registration in the Land Registry is included.
Tip 3. Research notaries' ratings and reviews
Look for ratings and reviews from other people who have used the notary to see what their experiences were. For this, you can, for example, look for websites where people share their experiences, such as Google Reviews or social media. Note that some reviews may be fake or dishonest, so look at a large number of reviews to get a good idea.
Tip 4. Ask for references from a notary
Ask for references from the notary and contact these people to hear what their experiences were. A good notary will be happy to give you some references of people he or she has helped before. Contact these people and ask about their experiences with the notary.
Tip 5. Make a telephone appointment first and see if the notary suits you
Make an appointment with the notary to discuss what you need and to see if the notary is the right person for you. A good notary will be happy to take the time to answer your questions and help you make the right choice. Make an appointment and bring all relevant information and documents with you so that the notary can help you properly.
Tip 6. How will the notary handle your privacy?
Ask about the security measures the notary takes to protect the confidentiality of your information. This is important because you are giving confidential information to the notary, such as personal details and financial information.
Tip 7. Find a notary via HuisAssist
The last on the list of tips for finding a notary is to look for your notary mainly through HuisAssist. We provide you with a list of the three most suitable notaries for you for free. Moreover, you are always cheaper via HuisAssist than when you contact the notary directly. So search for notaries in your area for free and without any obligations!
You have chosen a notary, what now?
If you have chosen a notary to help you buy a house, the notary can perform several tasks to ensure that the buying process goes smoothly and that your interests are protected. Here are some of the things a notary can do when you buy a house:
Preparing a deed of sale: the notary can prepare a deed of sale that contains all the important details of the transaction, such as the price of the house, payment terms, and any stipulations or restrictions. The notary can also ensure that the deed of sale is legally correct and complies with all relevant laws and regulations.
Verifying the ownership of the house: the notary can verify the title of the house to ensure that the seller is the owner and that there are no unauthorised restrictions or stipulations on the house.
Managing the transfer of funds: the notary can manage the payments and ensure that all funds are properly transferred and that the seller receives the purchase price. The notary can also help arrange to finance from a bank or other lender if necessary.
Handling the transfer of ownership: once the payments are finalised and all other conditions are met, the notary can handle the transfer of ownership of the house by signing and registering the relevant documents. This ensures that you officially become the owner of the house.
Keep in mind that these are just examples of what a notary can do when buying a house. Depending on the specific situation, other tasks may be assigned to the notary.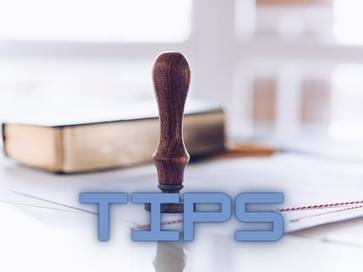 Finding a notary is not necessarily difficult. If you know what you are looking for, you can often easily find…
Read more
💡 Need help with finding a suitable notary?
We provide you with free help and all the advice you need to find the best notary.