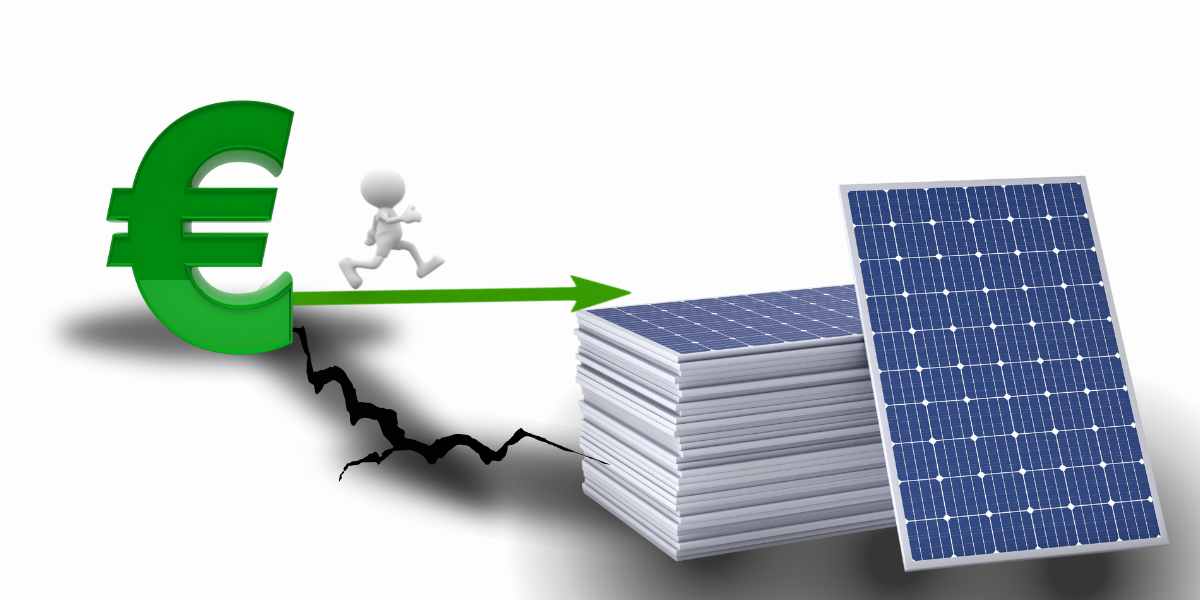 If you are considering buying and installing solar panels, it is good to know what to expect in terms of the costs of solar panels. HomeAssist gives you more information on the costs involved in buying and installing solar panels for your home.
Why the cost of solar panels varies
When installing solar panels for your home, there are several costs of solar panels to consider. The total costs can vary depending on factors such as the size of the system, the quality of the solar panels and local market conditions. Here are some key cost items to consider:
Purchase price of the solar panels: This includes the cost of the solar panels themselves, which can vary based on the brand, type, efficiency and power output of the panels. In general, panels of higher quality and efficiency can be more expensive.
Installation costs: These are the costs associated with installing solar panels on your roof. It includes labour costs, mounting materials, wiring and so on. Installation costs may vary depending on the complexity of the project and the difficulty of the installation.
Inverter cost: The inverter is an essential part of a solar panel system, as it converts the generated direct current into usable alternating current. Inverter costs can vary depending on the type of inverter and the power it can convert.
Mounting materials and fasteners: These costs include the materials needed to mount the solar panels safely and securely on the roof, such as mounting rails, fasteners and sealing materials.
Electrical components: In addition to the inverter, other electrical components may be required, such as cabling, switchgear, fuses and meters.
Permits and fees: Depending on your location, there may be permits and administrative fees required to install solar panels. These may include building permits and electrical permits, for example.
Maintenance costs: While solar panels generally require little maintenance, there may be occasional costs for cleaning, inspections and any repairs.
Financing costs: If you choose to finance solar panels through a loan, you should consider the interest costs and any administration fees associated with the financing.
Insurance: Some homeowners choose to insure their solar panel system against damage, theft or other unforeseen events. This insurance may incur additional costs.
Besides the costs involved in purchasing and installing cand e solar panels for your home, other issues can affect both the cost and benefits of solar panels.
Other considerations about the costs of solar panels
Of course, here are some additional details and considerations regarding the various cost items when buying and installing solar panels for your home:
Subsidies and tax breaks: In some areas, subsidies, tax breaks or other financial incentives are available to homeowners who install solar panels. These can help reduce initial costs and shorten the payback period of your investment.
System size: The total cost of your solar panel system will be partly determined by the size of the system you want to install. A larger system with more panels will usually be more expensive than a smaller system, but it can also generate more energy.
Roof condition: The condition of your roof can affect installation costs. For example, if your roof is in poor condition or requires additional structural modifications to support the panels, the cost may increase.
Type of solar panels: There are different types of solar panels available, such as monocrystalline, polycrystalline and thin-film panels. Each type has its price range and performance characteristics.
Life and warranty: It is important to consider the expected life of the solar panels and the warranty period. Although solar panels usually last a long time, higher quality panels can often have a longer warranty period.
Energy needs: Your energy consumption and energy needs play a role in determining the size of the solar panel system you need. It is important to choose a system that produces enough energy to meet your needs.
Future energy prices: When calculating the payback period and potential savings, you should take into account the expected increase in energy prices. Solar panels can protect you from future price increases.
Maintenance and cleaning: While solar panels require little maintenance, occasional cleaning of the panels may be necessary to optimise energy output. This may incur costs, or you may consider cleaning the panels yourself.
Energy yield: It is important to have realistic expectations about the energy yield of your solar panel system. The actual yield can vary depending on factors such as the weather, the orientation of your roof and shade.
Finally, it is advisable to do thorough research before deciding on buying solar panels. Engaging a professional solar panel installer and comparing quotes can help you make a well-informed choice and understand how the costs compare to the potential savings and long-term benefits.
> Read more about the return on investment from having solar panels on your roof