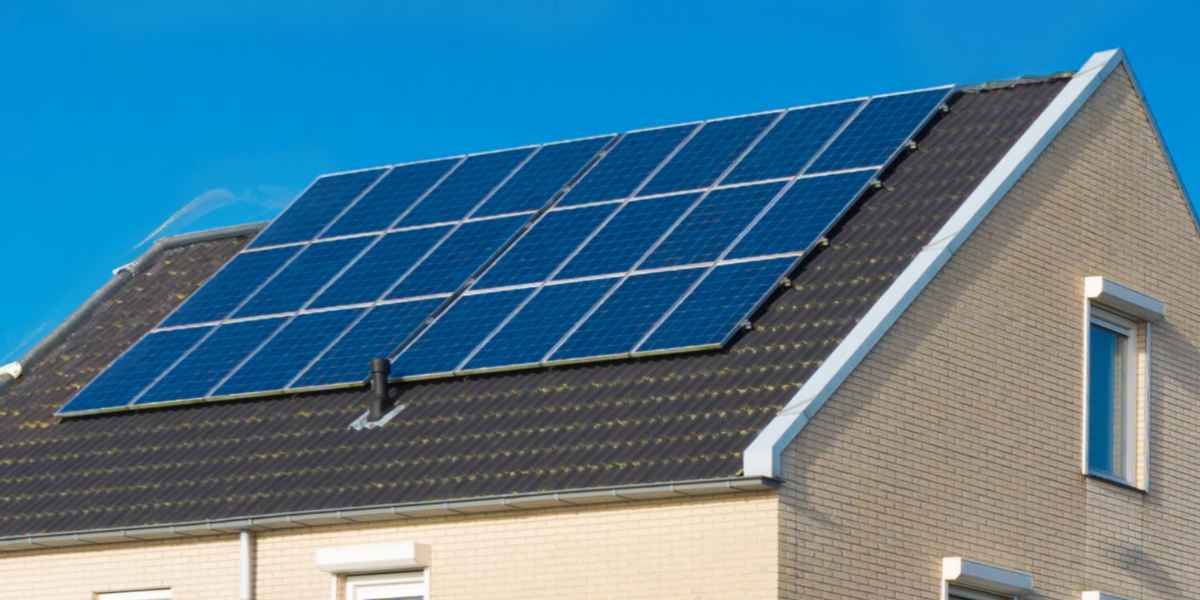 Investing in solar panels can be highly beneficial, particularly in the long term and with the current rise in energy prices. When considering a solar panel installation, one crucial factor is the return on investment (ROI). A higher ROI means faster recoupment of your initial investment. The efficiency of solar panels depends on several key factors, which we will explore in detail in this article.
Calculate the number of solar panels required
There exists a relationship between the efficiency, area, and peak power (Wp) of solar panels. A solar panel with a given surface area and higher efficiency will generate a greater peak power compared to a solar panel with the same surface area but lower efficiency. In simpler terms, solar panels with higher efficiency require less surface area to achieve the desired power output. This makes them particularly appealing when space is limited, such as on smaller roofs. By opting for high-efficiency solar panels, you can still generate the desired power output within a restricted area.
> Explore the return on investment for solar panels.
Calculation examples for Return on Investment
Let's consider an example scenario: You have a roof area of 20m², and you aim to generate 3500 kWh of electricity annually, which is the average amount for a family of three.
Option 1: Solar panels of 2m² with a peak power of 300 Wp
⇒ Solar panel efficiency = Peak power (Watt) / (Area (m²) * 1000)
15% = 300 / (2 * 1000)
⇒ Required number of solar panels: 3,500 kWh / 300 Wp = approximately 12 solar panels
⇒ Area required: 12 solar panels * 2m² = 24m² (exceeds the available roof area)
Option 2: Solar panels of 1.24m² with a peak power of 245 Wp
⇒ Solar panel efficiency = Peak power (Watt) / (Area (m²) * 1000)
19.75% = 245 / (1.24 * 1000)
⇒ Required number of solar panels: 3,500 kWh / 245 Wp = approximately 14 solar panels
⇒ Area required: 14 solar panels * 1.24m² = 17.36m² (suitable for the available roof area)
If you plan to install solar panels and need expert advice and a customized price estimate based on your specific situation, you can request a no-obligation quote from accredited professionals through our quote page.
Payback time of Solar Panels
We already mentioned that the yield has a significant influence on the payback time of solar panels. To calculate the payback period, you also need to know the yield of solar panels.
To calculate the yield of a solar panel, you need to know its power rating, which is expressed in Watt Peak (WP). However, solar panels do not constantly produce the same amount of power and only deliver maximum power under ideal conditions. In Belgium and the Netherlands, where similar weather conditions apply, solar panels can operate at maximum capacity for approximately 850 to 900 hours per year. The expected output of a solar panel is therefore expressed in kilowatt-hours (kWh).
> Explore the costs associated with heat pumps.
Example return on investment solar panels:
Suppose you want to generate 4,500 kWh per year (for a family of four). You will need 4,500 / 0.85 = 5,300 Wp. If you use solar panels with an output of 250 Wp, you would need 5,300 / 250 = 21 solar panels to generate enough energy for your household.
With 21 solar panels of 250Wp each, you can generate 4,462.5 kWh per year (5,250 * 0.85). At an electricty price of € 0.25, that yields annual savings of €1,115.62 (4,462.5 * 0.25).
Assuming an installation price of €10,800, based on the above calculation, you can recoup the investment for the solar panels in approximately 9 years (10,800 / 1,115.62). The payback time of solar panels depends on the investment amount, expected maintenance costs, and electricity prices. On average, the payback period ranges from 8 to 13 years. Solar panels typically last 25 years, providing energy bill savings throughout their lifespan. Read more about the yield of solar panels here.
Examples of return on investment
| Number of people | Annual electricity usage | Required power (kWh/85%) | Number of panels | Investment | Savings/year (price electricty €0.25/kWh) |
| --- | --- | --- | --- | --- | --- |
| 1 | 2.500 kWh | 3.000 Wp | 12 | € 6.200 | € 630 |
| 2 | 3.000 kWh | 3.500 Wp | 14 | € 7.400 | € 750 |
| 3 | 3.500 kWh | 4.100 Wp | 16 | € 8.900 | € 870 |
| 4 | 4.000 kWh | 4.700 Wp | 18 | € 10.000 | € 1.000 |
| 5 | 4.500 kWh | 5.300 Wp | 21 | € 10.800 | € 1.120 |
| 6 | 5.000 kWh | 5.900 Wp | 23 | € 11.900 | € 1.250 |
Would you like to have the number of solar panels required for your household and the price for a complete installation calculated by an expert? Get free quotes from approved solar panel installers.
Factors Affecting ROI of Solar Panels
There are numerous factors that can affect your Return on Investment on the solar panels. Some of the factors are influential by your own decisions, however other factors are influences by nature.
1. Type of Solar Panel
The type of solar panel used has a significant impact on energy generation. Monocrystalline or polycrystalline solar panels are known to generate the most energy. While monocrystalline panels are more expensive, they offer a higher yield per square meter compared to polycrystalline panels. Opting for a high-efficiency solution can be advantageous, especially for small roof areas. Learn more about the different types of solar panels here.
2. Location of your house
The number of solar hours and the degree of solar irradiation vary depending on the location. Areas in the west generally receive higher solar radiation compared to those in the east. Coastal regions tend to generate relatively more energy compared to the central or eastern parts of the country.
3. Outside temperature
Solar panel performance is affected by temperature, with higher temperatures leading to reduced efficiency. This is due to the conductivity of solar cells. The ideal temperature for optimal electricity generation is 25°C. Consequently, you may generate more energy on a sunny day in spring than on a hot summer day. Additionally, the panel installation method can impact cooling. Roof-mounted panels benefit from natural cooling by the wind, while integrated panels do not.
4. Shading of solar panels
Shadows cast by nearby objects such as lampposts, trees, other buildings, chimneys, or dormer windows can significantly affect the efficiency of solar panels. When installing solar panels, it's crucial to consider potential shading issues and ensure maximum exposure to sunlight.
5. Inclination Angle of Solar Panels
Solar panels achieve optimal output with an inclination angle of 30 to 40 degrees. Many pitched roofs incline 35°, making them suitable for solar panel installations. If the roof's inclination angle is less than 30 degrees or more than 40 degrees, the energy yield may decrease by an average of 10%. However, for flat roofs, the inclination angle is not a concern as solar panels can be mounted on adjustable frames to optimize the angle.
6. Orientation of Solar Modules
South-facing solar modules yield the highest energy output. Panels facing southwest or southeast may generate approximately 10% less energy. However, these orientations can still be profitable, albeit with a longer payback time and potentially requiring a few additional panels. The least favourable orientations are east or west, resulting in an average 20% lower yield compared to an ideal south-facing orientation.