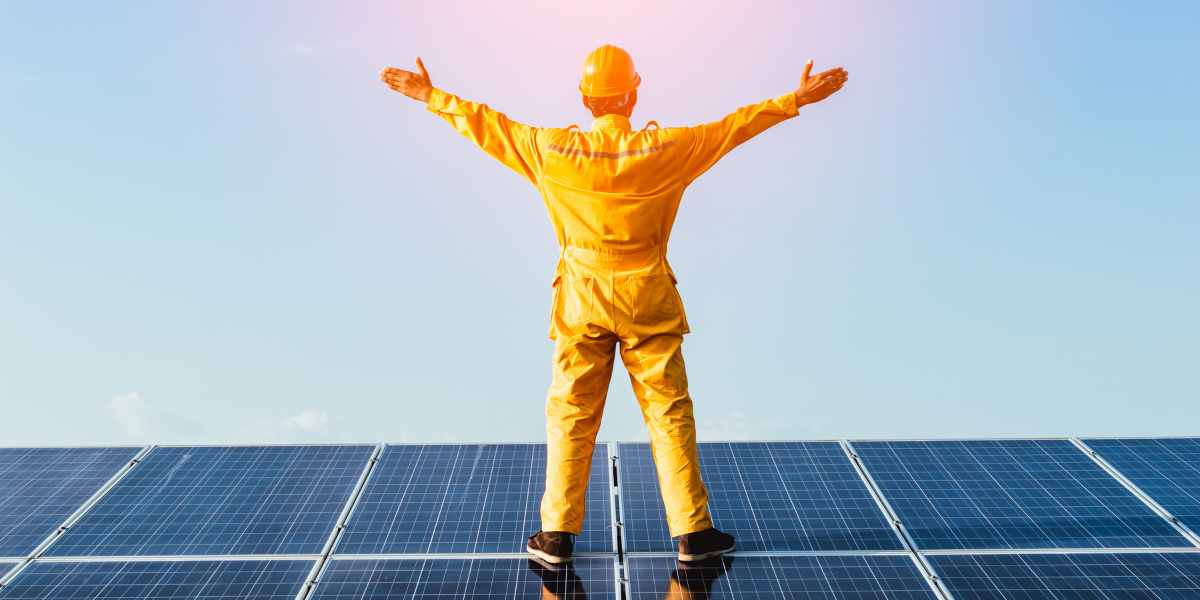 Buying solar panels for your home offers several benefits, ranging from financial savings to environmental friendliness. But what do you pay attention to when buying solar panels for your home? HuisAssist will help you get started and give you more information on the benefits and points of interest.
How does a solar panel work?
A solar panel consists of cells that convert (sun)light into electricity. To use the electricity at home, an inverter converts the generated direct current into an alternating current. You can use the generated electricity immediately.
If you generate more electricity than you need, you feed it back into the electricity grid. The difference between the amount of electricity taken from the grid and the amount supplied to the grid is settled annually with your energy bill (net metering).
Benefits of buying solar panels
Here are some benefits and important points to consider:
Financial savings: Solar panels generate electricity from sunlight, which can lead to significant savings on your energy bills. Once the solar panels are installed, you produce your electricity, which can reduce your dependence on the grid.
Return time and investment: Although the initial investment for solar panels can be high, long-term savings can justify the cost. Depending on factors such as energy prices in your region and the efficiency of the solar panels, you may recoup the investment within a certain period.
Low maintenance costs: Solar panels typically require little maintenance. Regular cleaning and inspection to ensure they are functioning properly are usually enough to extend their lifespan.
Environmentally friendly: Solar energy is a renewable and clean source of energy. By using solar panels, you reduce your carbon footprint and help reduce greenhouse gas emissions.
Increase home value: Solar panels can provide a more favourable energy label. This can increase the value of your home.
> Read all about the different types of solar panels
Considerations
If you decide to buy solar panels for your home, the different types of solar panels can be overwhelming. Therefore, it is important to know what kind of solar panels suit your wishes and home. Some considerations when buying solar panels:
Quality and efficiency: Choose high-quality and efficient solar panels to ensure they perform optimally and have a longer lifespan.
Installation and placement: Ensure professional installation of solar panels to ensure maximum energy yield and safety. Proper placement and orientation relative to the sun are essential.
Guarantees: Check the warranties on both the solar panels and the inverter. A good warranty can give you peace of mind and protect against any problems.
Financing options: Explore possible financing options, such as grants, tax breaks or loans and subsidies which can reduce the cost of the investment.
Maintenance: Although solar panels require little maintenance, it is still important to clean them regularly and resolve any problems quickly.
Regulations: Check whether certain permits or permissions are required for installing solar panels in your area.
It is advisable to seek professional advice before buying solar panels. A specialised installer can help you choose the right system for your needs and the specifics of your home.
> Looking for a mortgage that supports solar panels with an interest rate reduction? Find out now