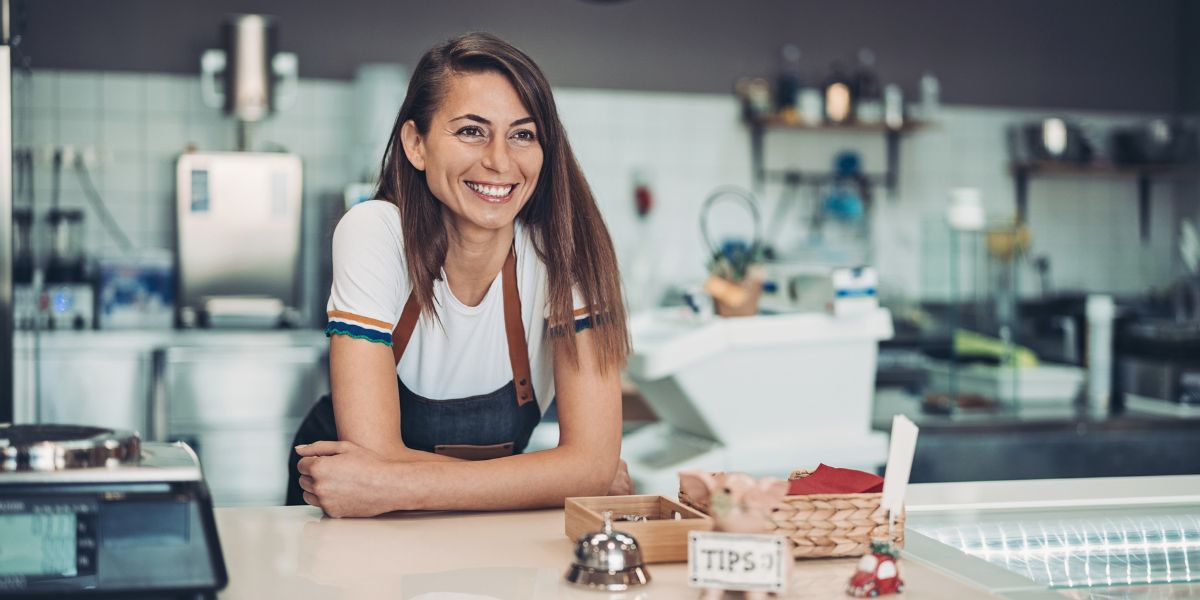 A mortgage for entrepreneurs works similarly to a mortgage for individuals in the Netherlands, but there are some specific aspects entrepreneurs need to consider because of their entrepreneurial status and variable income. Here are the key points to understand how a mortgage for entrepreneurs works:
Income verification for a mortgage
One of the main challenges entrepreneurs face when applying for a mortgage is demonstrating stable and sufficient income. Unlike employees with a fixed salary, entrepreneurs often have variable income that depends on the performance of their business. Lenders want to make sure you can repay the mortgage, so they will assess your income details carefully.
Income verification for entrepreneurs for a mortgage is the process of providing evidence and documentation to demonstrate the stability and sufficiency of an entrepreneur's income when applying for a mortgage loan. Since entrepreneurs typically have variable income streams compared to salaried employees, lenders require additional financial documentation to assess their ability to repay the mortgage. The income verification process for a mortgage for entrepreneurs may include the following documents:
Tax Returns: Lenders typically request two to three years of personal and business tax returns. These returns provide a comprehensive view of the entrepreneur's income and expenses over the specified period.
Financial Statements: Entrepreneurs may need to submit profit and loss statements, balance sheets, and cash flow statements for their business. These financial statements offer insights into the company's financial health and revenue generation.
Bank Statements: Personal and business bank statements are often required to validate the entrepreneur's cash flow and ensure consistent income deposits. A successful and profitable business can increase your chances of getting a mortgage for entrepreneurs, as this gives confidence in your income stability.
Business Registration Documents: Entrepreneurs may need to provide documents that verify the legal status of their business, such as business licenses or certificates of incorporation.
Business Plan: In some cases, lenders may request a business plan that outlines the entrepreneur's future financial projections and growth strategies.
Industry-Specific Documentation: Certain industries may require additional documents to support income claims. For example, freelance professionals might need client contracts or invoices, while real estate investors may provide rental income records.
Credit Score and History: While not directly related to income verification, the entrepreneur's credit score and history are also crucial factors in mortgage approval. A strong credit history can improve the chances of obtaining a mortgage at favourable terms.
Independence declaration for entrepreneurs
An Independence Declaration for Entrepreneurs, in the context of a mortgage application for entrepreneurs, is a statement or document provided by the self-employed individual to assert their financial independence from the business entity. It is a form of self-certification used to demonstrate that the entrepreneur's personal and business finances are kept separate for mortgage purposes.
In the Netherlands, entrepreneurs can use a 'zelfstandigheidverklaring' (self-employment statement) if they have been active as an entrepreneur for at least 12 months and want to qualify for a mortgage. This declaration shows that you have a stable income as an entrepreneur and that the lender will accept your income as a self-employed person when applying for a mortgage.
When applying for a mortgage for entrepreneurs, entrepreneurs often face unique challenges in proving their income stability and creditworthiness due to the nature of their business finances. Unlike salaried employees, entrepreneurs have variable income streams and may have business expenses mixed with personal finances. An Independence Declaration allows them to clarify their financial standing and provide additional assurance to the mortgage lender.
Own money and Loan-to-Value (LTV)
When taking out a mortgage for entrepreneurs, having your own money can be advantageous. It increases your chances of getting a mortgage and can lead to more favourable interest rates. Own money refers to the personal funds that an entrepreneur contributes as a down payment when purchasing a property with a mortgage. It is the portion of the property's purchase price that the entrepreneur pays out of pocket, and it is separate from the mortgage loan amount provided by the lender. For entrepreneurs, having sufficient own money is essential when applying for a mortgage, as it can significantly impact the loan terms and approval process.
The amount of own money required can vary based on several factors, including the lender's policies, the type of mortgage, the entrepreneur's financial situation, and the Loan-to-Value (LTV) ratio. Generally, the higher the own money contribution, the lower the LTV ratio, which can lead to more favourable mortgage terms and potentially lower interest rates.
Loan-to-Value (LTV) Ratio for a Mortgage for Entrepreneurs
The Loan-to-Value (LTV) ratio is a crucial financial metric used by lenders to assess the risk of providing a mortgage loan. It represents the ratio of the mortgage loan amount to the appraised value or purchase price of the property, whichever is lower. For entrepreneurs, the LTV ratio is calculated based on the portion of the property's purchase price covered by the mortgage loan.
For example, if an entrepreneur purchases a property for €400,000 and secures a mortgage of €300,000, the LTV ratio would be 75% (€300,000 / €400,000 x 100%). In this case, the entrepreneur's own money (down payment) would be €10,000 (€400,000 – €300,000).
Necessary Insurances
An insurance requirement for a mortgage for entrepreneurs is common. Mortgage lenders typically require borrowers to have certain types of insurance coverage to protect the lender's interests and mitigate potential risks associated with the mortgage loan. For entrepreneurs, insurance plays an essential role in providing financial security and safeguarding the lender against unforeseen circumstances that could impact the ability to repay the mortgage.
Some lenders may require you to take out certain insurances as an entrepreneur, such as disability insurance, to protect yourself in case of unexpected circumstances.
Different types of insurances for a mortgage for entrepreneurs
The specific insurance requirements may vary among lenders and regions, but some common types of insurance often required for mortgage borrowers, including entrepreneurs, are:
Mortgage Life Insurance: This type of insurance pays off the outstanding mortgage balance in the event of the borrower's death.
Disability Insurance: Provides income replacement if the entrepreneur becomes disabled and unable to work.
Critical Illness Insurance: Offers financial support if the entrepreneur is diagnosed with a critical illness.
Homeowners Insurance: Covers property damage and liabilities related to the home.
Title Insurance: Protects against any defects in the property's title that may arise.
Business Interruption Insurance: Provides coverage for business income losses due to unexpected events.
Liability Insurance: Protects against legal liabilities arising from business operations.
Mortgage types and conditions
As an entrepreneur, you may be eligible for different mortgage forms, such as an annuity mortgage, linear mortgage, or an interest-only mortgage. It is important to consider which mortgage form best suits your financial situation and plans. Prepare yourself by reading about the different types of mortgages and mortgage advisors. 
Preparations for a mortgage for entrepreneurs
Applying for a mortgage as an entrepreneur requires careful preparation and a good understanding of the specific requirements and conditions imposed by lenders. Being able to demonstrate a stable income, providing the right financial documentation and understanding the different mortgage options are essential steps to successfully obtain a mortgage as an entrepreneur. It may be useful to seek advice from a mortgage broker who specialises in mortgages for entrepreneurs to help you make the best choice for your situation.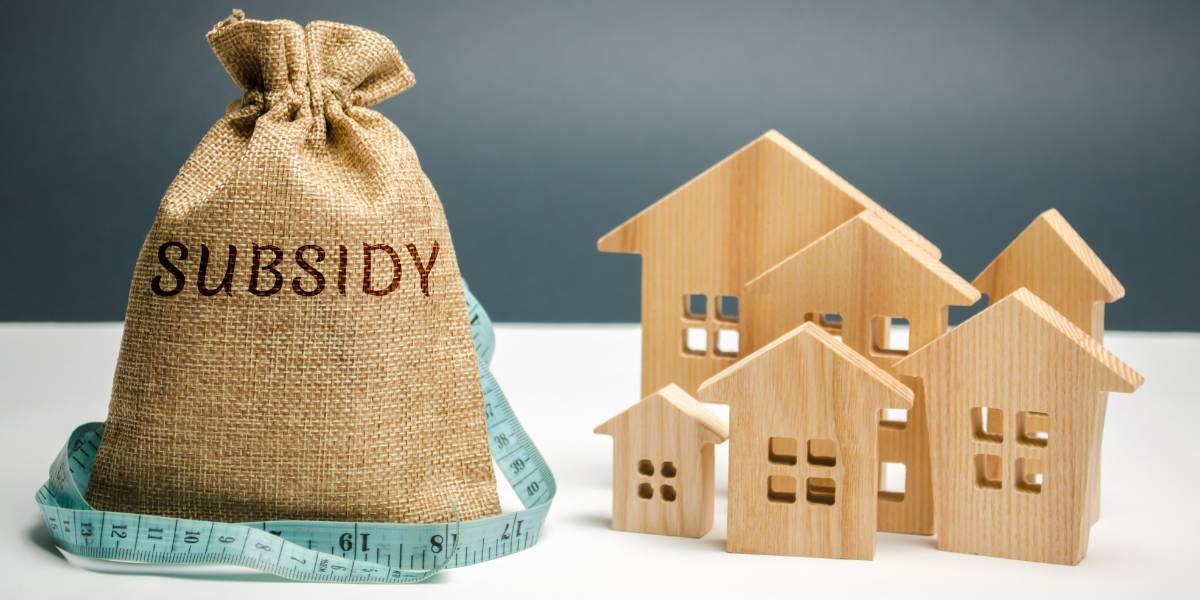 Are you about to take out a mortgage? Or do you want to invest in better insulation, a heat pump…
Read more
💡 Need help with finding a mortgage advisor?
We provide you with free help and advice for the best mortgage advisors.