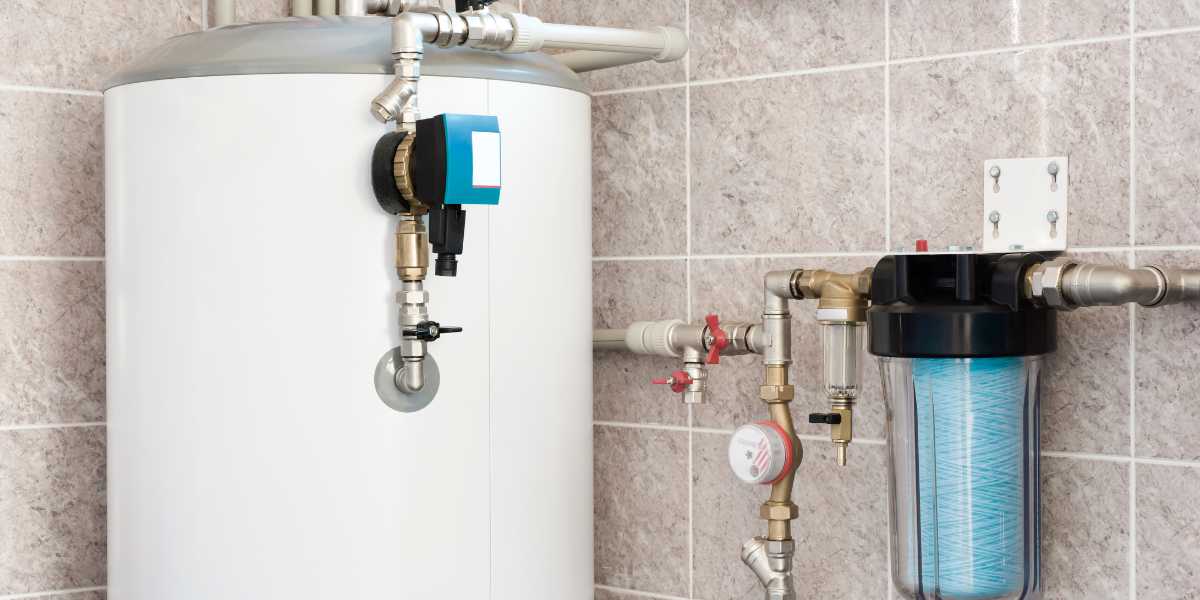 A heat pump boiler is a type of water heating system that uses heat pump technology to heat water for domestic use, such as showering, cleaning and heating. It is an energy-efficient alternative to traditional electric boilers or gas-fired boilers because it draws heat from the environment instead of using energy directly to heat water.
How does it differ from a heat pump?
A heat pump boiler is a compact heat pump coupled to a water storage tank (boiler). The purpose of it is to make hot tap water (e.g. shower water). Heating the entire house is not the goal. This makes the heat pump boiler different from an 'ordinary' heat pump.
> Read more about the different types of heat pumps
How does it work?
A heat pump boiler works on the same principle as a heat pump for heating and cooling, but instead of heating or cooling a building or house, it focuses on heating water for tap water and other plumbing systems. The process usually involves the following steps:
Heat extraction: The boiler extracts heat from the ambient air, even in cold weather. This heat is extracted using a refrigerant that evaporates at low temperatures.
Compression: The evaporated refrigerant is compressed, which increases the temperature and turns the gaseous refrigerant into a liquid under high pressure. This process generates additional heat.
Heat transfer: The released heat is transferred to the water in the storage tank of the pump. This heats the water to the desired temperature.
Output: The heated water is then used for domestic applications, such as hot water for showers, taps and appliances.
Advantages of a heat pump boiler
Despite being slightly different from a heat pump, both do have a positive effect on your energy bills. The benefits are listed below or read more about the advantages of a general heat pump.
Energy efficiency: Because heat pump boilers draw heat from the ambient air instead of generating it directly, they are much more energy efficient than traditional heating systems.
Lower operating costs: Because they use less energy, heat pump boilers can help reduce energy bills.
Environmentally friendly: Since heat pump boilers rely less on fossil fuels, they help reduce CO2 emissions and help protect the environment.
Versatility: Heat pump boilers can be used for both hot water and space heating, making them a versatile option for different applications.
However, it is important to note that the effectiveness of a heat pump boiler depends partly on the ambient conditions and available space. Efficiency can vary depending on the climate and insulation of the building. It is advisable to seek professional advice before deciding to switch to a heat pump boiler, HuisAssist will be happy to help advise you and put you in touch with a suitable professional.