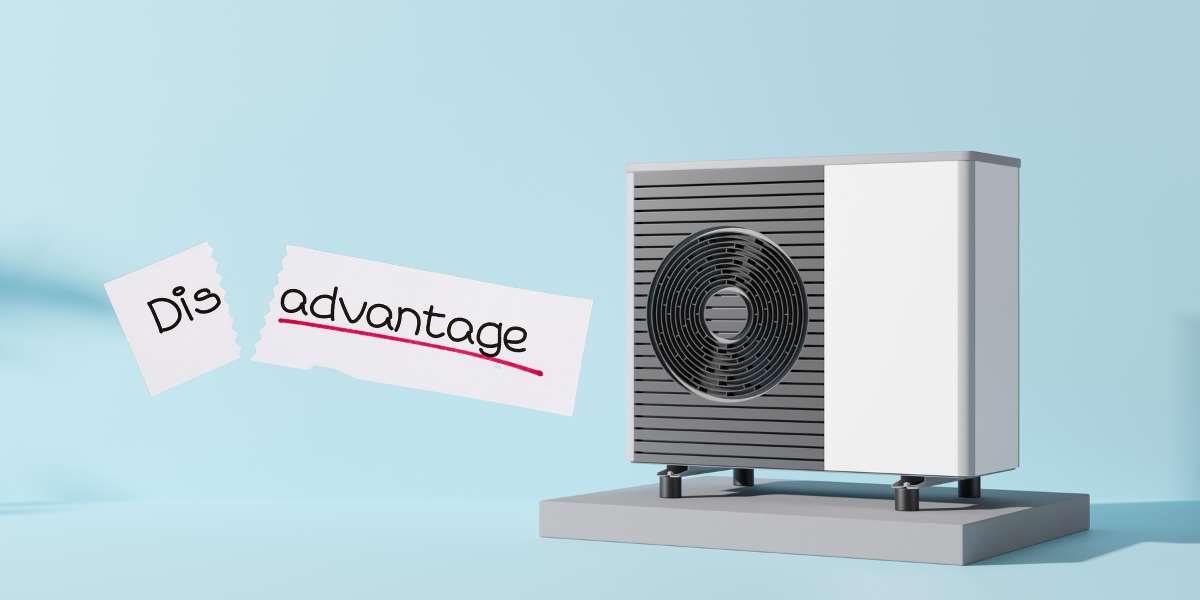 A heat pump is a device that moves heat and can be used to heat or cool your home. A heat pump can extract heat from the air, soil or groundwater and deliver it to a home, domestic water or swimming pool. It runs on electricity and has the potential to get up to 80% of the heat produced from renewable energy sources. Before deciding whether to install an all-electric, a hybrid or another type of heat pump, it is advisable to read more about the advantages and disadvantages of a heat pump. That way, you will know what to expect from the pump and its effects.
Heat pump benefits
No gas costs
Lower CO2 emissions
No chimney needed
Can also serve as cooling when indoor temperatures are too high
Regeneration of the soil in summer for soil-to-water heat pumps (passive cooling)
Low maintenance costs
Subsidy opportunities
Increases self-consumption
Good combination with underfloor heating
Disadvantages of a heat pump
Large(er) investment, read more about the costs. 
Larger dimensions of radiators or underfloor heating required
Heating is at lower temperatures and therefore slower, or radiators with built-in fans must be used
The type with the horizontal collector requires a large surface area, other systems require a specific location
Permits are required
Expansion of a house requires additional capacity of the heat pump that it cannot provide because it is precisely calculated for the current heat demand
Systems with an electrical backup system for when the heat source (ground, water or air) does not provide enough heat or there is a malfunction in the heat pump system create high electricity costs due to low efficiency.
It is important to take these advantages and disadvantages of a heat pump into account when considering installing a heat pump at home.
Other considerations
Besides the pros and cons of a heat pump, there are other considerations to take into account:
Insulation of the house: The efficiency of a heat pump depends heavily on the insulation of the house. A well-insulated house retains heat better, allowing the heat pump to work more efficiently. Therefore, it is important to ensure proper insulation before installing a heat pump.
Heat delivery system: A heat pump works best in combination with a low-temperature delivery system, such as underfloor heating or special low-temperature radiators. These systems are designed to operate at lower temperatures, which is more efficient with a heat pump. If you are considering a heat pump, you should check if your heat delivery system is compatible or if any modifications are needed.
Noise level: Some heat pumps can produce noise, especially the outdoor units. This can be disruptive if the heat pump is placed near living or sleeping areas. It is important to consider the noise level of the heat pump and take soundproofing measures if necessary.
Maintenance and service: Like other heating systems, a heat pump requires regular maintenance to ensure that it continues to work optimally. Check if there are enough service and maintenance options available in your area and what the maintenance entails before buying a heat pump.
Subsidies and financial aspects: In some countries or regions, subsidies or other financial incentives are available for installing a heat pump. It may be worth investigating what financial support is available and how it affects your investment.
It is advisable to consult a qualified and experienced installer or consultant to help you make the right considerations and determine whether a heat pump is suitable for your specific situation. HuisAssist is happy to help you with this and easily puts you in touch with an expert.