There are various reasons to have a house valued, and various times when a valuation is applicable. For each situation, the timing may differ. Wondering if you should have an appraisal before or after selling your home? We list everything for you below.
What is an appraiser?
An appraisal is obviously carried out by an appraiser. The main purpose of the appraiser is to determine the current market value. of a house based on similar sales in your area and other factors, such as the square footage and condition of the house. The appraiser submits this information to the mortgage lender, who uses it to decide whether to grant a loan.
> Read more about what an appraisal is here
Difference between sales value and market value
If you want to buy or sell a property, you should always remember that there is a difference between market value and selling price of the property. The market value of a flat or house is easy and free to obtain. A formal valuation can also be done for you for free by many estate agents. But only a valuation report indicates the true value of a property and is important when applying for a mortgage, for example. When a buyer signs a purchase contract, you will have to provide proof of the value of your home to the bank. This allows them to determine how much they will lend and how much NHG you may qualify for.
The selling price of a home can differ significantly from the value assessed by the tax authorities. The WOZ value is calculated based on comparable sales and is a statistical estimate. The asking price can be higher or lower than the WOZ value, depending on whether it is more or less important for you to move quickly and whether you are looking for a particular location.
In conclusion, the answer to the question: An appraisal before or after selling your home? Is that it can definitely be beneficial when you do it before selling your house so that you know the value of the house, helping you and the broker determine the selling price.
Valuation mandatory for buying a house
Another point to consider when you want to answer the question: An appraisal before or after selling your home? Is that a valuation report is mandatory for most mortgage applications and it is not feasible to do without one. If you are a buyer and want to apply for a mortgage, you will have to get an independent valuation of your property from an estate agent, who will then also advise the right time when it comes to pricing. Otherwise, there are lenders who also offer this service, but they may charge more. A broker can advise on what options are available and what costs are involved.
Little difference purchase price and appraisal value
It is important that there is little difference between the purchase price and the appraisal value. If your property is valued a lot lower, you have a problem. This is because the maximum mortgage you can get is not only based on your income, but also on the value of your home. You often cannot borrow more than 100% of the purchase price or appraised value.
For additional costs, you can often already count 4% and – unless you are a starter on the housing market – 2% for transfer tax. If you don't have any money of your own, you might not be able to get the mortgage and the purchase might not go through.
Compare valuers in your area
A cheap valuer? HuisAssist compares valuers in your area completely free of charge & without obligation. Compare and get 3 valuers who score best based on rate, customer rating and distance.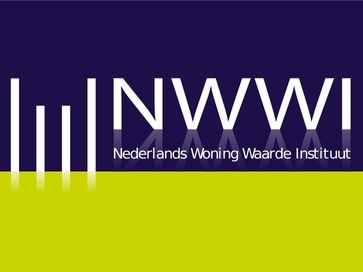 To apply for a mortgage for a house, you need to have it appraised. Without a valuation report, you cannot…
Read more
💡 Need help with finding a suitable appraiser?
We provide you with free help and advice for finding the best and cheapest appraisers.